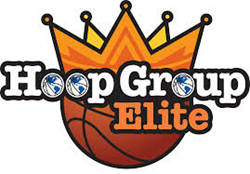 Reading, Pennsylvania (PRWEB) June 13, 2014
Hoop Group, the worldwide leader in basketball instruction, announces that their Elite Camps are filling up quickly for the summer of 2014. This is the last chance to sign up for the camps this summer.
Held on the Albright College campus in Reading, Pennsylvania, Elite Camps are sleep-away camps that bring together high school players from around the world to improve their recruitment opportunities through high-level competition. Since 2010, Hoop Group's Elite Camps have been touted as the highest-rated high school events of the live recruiting period. The camps offer a great opportunity for players to receive world-class instruction, compete against the best players, and showcase their skills in front of coaches and scouts interested in recruiting.
In 2013, the majority of the Elite events sold out before July 1st.
"Being involved with Hoop Group Elite drastically improves a player's recruitment at the college level," states Director of Hoop Group Elite, Matt Pooley. "Just as an example: about 3.2% of high school basketball players play college ball, whereas over 80% of Hoop Group Elite Summer camp participants will play in college."
Players are guaranteed to play in eight games during their time at camp.
"Hoop Group Elite Camp is the place for a kid to take his game to the next level. It allows young men to grow on the floor while showcasing their ability in front of college coaches," says Basketball Hall of Fame Coach for St. Anthony's High School, Bob Hurley.
Isaiah Whitehead, Seton Hall-bound senior ranked by Rivals.com the #1 player in New York and the #2 shooting guard in the country is also a supporter of camp. He states, "I love Hoop Group. It provides great competition at every event that I go to."
To learn more about Hoop Group Elite Camps or to sign up, please visit http://hoopgroup.com/elite/2014-summer-camp-schedule.
About Hoop Group
Hoop Group is the worldwide leader in basketball instruction, offering premier basketball camps since the summer of 1963. Having touched the lives of over one million young men and women, Hoop Group has evolved from simply offering summer basketball camps, to hosting tournaments and competitions, skills camps, and basketball facilities to the basketball community.
Contact:
Matt Pooley
Pooley(at)hoopgroup(dot)com
HoopGroup
(732) 502-2255
hoopgroup.com