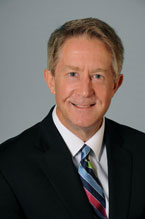 (PRWEB) June 17, 2014
David Griffin, Partner at the Westport, Connecticut law firm of Rutkin, Oldham & Griffin, and a Fellow of the American Academy of Matrimonial Lawyers and the International Academy of Matrimonial Lawyers, was recently a co-presenter of a session on digital forensics in the family law setting, at the USA/Canada Chapter Meeting of the International Academy of Matrimonial Lawyers (IAML) in New York City. Griffin and his co-presenter, computer forensic expert Collin Bentley of Superior Discovery, addressed their topic, Data Acquisition and Digital Forensics (What Every Lawyer Should Know) to a sophisticated gathering of Family and Divorce Lawyers from around the world. A highly respected family lawyer with 30 years of experience, David W. Griffin has dedicated his career to assisting clients through divorce, custody, relocation, alimony, support and asset distribution cases, including cases involving complex business valuation.
The session delved into the highly technical aspects of how computers and electronic devices acquire and preserve Electronically Stored Information (ESI), educated lawyers about the importance of metadata, how to collect and analyze ESI, and how ESI can be authenticated and introduced in court under the applicable rules of evidence. The presentation, geared towards highly experienced attorneys practicing complex family law worldwide, also covered the process a lawyer should embark upon when selecting a Digital Forensic Specialist.
Griffin has made this presentation available for complimentary download on his firm's website here.
"This was an exciting opportunity for sophisticated matrimonial counsel to sharpen his or her courtroom and discovery skills," Griffin said. "The challenges of the modern digital environment, the emerging importance of social media evidence such as Facebook and Twitter profiles, the fact that electronic devices are a window into an individual's life and activities, as well as the increasing number of cases in which sanctions have been ordered, require that divorce professionals keep their functional knowledge and courtroom skills at the highest levels."
Griffin went on to say, "the reaction and feedback from the presentation was universally positive. The matrimonial lawyers attending from around the world all came away from the session with a heightened awareness of what it takes to succeed in a complicated family case involving digital evidence. The many attendees who approached me after the session realized that the technical knowledge necessary to properly represent a husband or wife in an intricate divorce is truly complex and calls for the type of advanced experience and understanding reflected in the presentation."
IAML is a worldwide association of highly accomplished practising attorneys who are recognised by their peers as the most experienced and skilled family law specialists in their respective countries. Membership of IAML is by invitation only. IAML was formed in 1986 to improve the practice of law and administration of justice in the area of divorce and family law throughout the world.