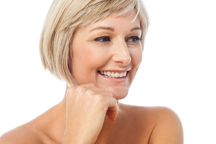 It's about looking like the best version of yourself no matter what decade you're in. That desire knows no age limits.
Rolling Meadows, Ill. (PRWEB) June 16, 2014
Cosmetic procedures to smooth wrinkles and rejuvenate facial skin increasingly are appealing to patients older than 55, according to recent survey results from the American Society for Dermatologic Surgery.
"Older patients are realizing more and more that they can achieve a natural rejuvenated look with minimally or non-invasive techniques," said Doris Day, M.D., an ASDS member dermatologist who practices in New York City. "We combine the tools we have to help our patients look their best – without ever looking like they've had anything done. They just look like the best versions of themselves."
According to the 2013 ASDS Survey on Dermatologic Procedures, the two most popular cosmetic treatments performed by ASDS members in 2013 – and also in 2012 – were soft-tissue fillers and wrinkle-relaxing injections, both of which enhance the face. Soft-tissue fillers – Juvederm, Voluma, Radiesse, Sculptra, Belotero and Restylane – soften facial creases and add fullness to the lips and face while Botox, Dysport and Xeomin are used to smooth and relax wrinkles.
Those 55 and older make up the largest demographic group seeking fillers and one of the largest seeking wrinkle-relaxing treatments – with increasing numbers in 2013 over 2012, according to the survey of ASDS members. The age group accounted for nearly one-quarter of soft-tissue fillers and 17 percent of wrinkle-relaxing treatments.
Many patients in this age range already have undergone cosmetic treatments, Day said. "They want to enhance what they've done previously," she said. "Lots of people in that age range have taken really good care of themselves. When they return to their dermatologic surgeon, they discover they can achieve the look they want through the more minimally invasive procedures now available."
Techniques and treatment options have grown exponentially in the past 15 years, she said. "We can add fullness to faces, we can smooth wrinkles and rejuvenate a patient's appearance, even after the 50s, through minimally invasive procedures. It's what I call the new global aesthetic that takes into account the different aspects of aging as well as all the rejuvenation tools we have available."
Because of new technologies and treatments plus new combinations of treatments, there are more options than ever before, Day said. That also means treatments are "very specific, individualized and complicated," and patients should trust their care only to dermatologic surgeons, she said.
"We know how to help patients age most successfully," she said. "It's not just a matter of using a soft-tissue filler to smooth the cheek. It's about balance, and knowing the correct combination and placement of treatments. Aesthetic treatments are constantly evolving. Board-certified dermatologists take advantage of these advances to learn how to bring out and maintain the very best in each individual patient, with individual treatment."
She is not surprised by the expanding demographics – increases are seen in the youngest age groups as well – when it comes to choosing cosmetic treatments to enhance appearance.
"It's not about chasing lines and wrinkles," she said. "It's about looking like the best version of yourself no matter what decade you're in. That desire knows no age limits."
About ASDS
The American Society for Dermatologic Surgery (ASDS) is the largest specialty organization exclusively representing dermatologic surgeons who have unique training and experience to treat the health, function and beauty of your skin. ASDS members are pioneers in the field. Many are involved in the clinical studies that bring popular treatments to revitalize skin and fill and diminish wrinkles to the forefront. Their work has helped create and enhance many of the devices that remove blemishes, hair and fat, and tighten skin. Dermatologic surgeons also are experts in skin cancer prevention, detection and treatment. As the incidence of skin cancer rises, dermatologic surgeons are committed to taking steps to minimize the life-threatening effects of this disease. For more information, visit http://www.asds.net.
Follow us:
Website: http://www.asds.net
Follow ASDS on Twitter: http://www.twitter.com/SkinExperts
Become a fan of ASDS on Facebook: https://www.facebook.com/ASDSSkinExperts
Locate a dermatologic surgeon in your area: http://www.asds.net/findadermatologist.aspx
Contact:
Beth Bales
Communications Manager
American Society for Dermatologic Surgery
847-956-9143