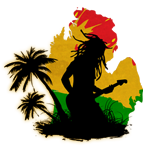 Kalamazoo, MI (PRWEB) June 13, 2014
Taj Weekes brings his music and humanitarian concern to the festival stage.
Island Festival 2014
June 19-21
Arcadia Festival Site, Downtown Kalamazoo
Gates open:
Thursday: 11 a.m. -12:30 a.m.
Friday & Saturday: 11 a.m.-1:30 a.m.
Music Schedule:
Thursday: 5 p.m.-Midnight
Friday: 11:45 a.m. - 1:30 a.m.
Saturday: Noon - 1:30 a.m.
Admission:
FREE before 4 p.m. each day
Thursday: $3, 4-7 p.m.; $6 after 7 p.m.
Friday & Saturday: $6, 4-7 p.m.; $10 after 7 p.m.
Kalamazoo's Island Festival kicks off Thursday, June 19, with a special benefit performance by Taj Weekes for They Often Cry Outreach, a non-profit, U.S.-based organization dedicated to improving the lives of Caribbean youth.
TOCO, founded by Weekes in 2007, is dedicated to raising public awareness and addressing the issues that affect Caribbean youth through comprehensive projects and initiatives on every island in the Caribbean. TOCO's projects range from after school sports programs, a diabetes awareness initiative, a domestic violence awareness campaign, and artistic programs.
The singer's humanitarian efforts are deeply entwined with Weekes' musical career. He uses his artistic and celebrity platform to give hope to oppressed children among the islands where he grew up.
"When poverty, violence and disease are discussed, no one thinks about the Caribbean," Weekes told the Caribbean print and online magazine WhereItzAt for an April article. "It's just a place to vacation and sit in the sun. They look at the bare feet of the children playing soccer in the street and don't realize it's because they have no shoes. It's my mission to expand awareness and aid for these issues which equally affect the Caribbean, especially for the children and youth."
Island Festival organizer Paul Toth described Weekes as "being possibly the most important songwriter in reggae today," but he also notes the singer's efforts to helping children in the Caribbean. Weekes' activities prompted UNICEF in November 2013 to appoint him UNICEF Champion for Children for his native island country of St. Lucia.
Toth, who is also on TOCO's board of directors, said the Island Festival will make a direct donation to the humanitarian organization as well as contributing a portion of the admission price for every attendee to TOCO.
"This really embodies the 'One Love' spirit of reggae and the Island Festival," Toth said.
The Taj Weekes and Adowa band will perform at 8:30 p.m. Thursday at the festival band shell. Performances that evening run from 6:30 p.m. to midnight.
More information and a complete musical lineup can be found at the Island Festival website, http://www.islandfestkalamazoo.com/.