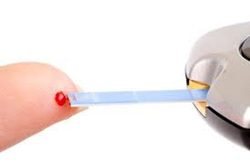 all BMB-BA006A Advocate Redi-Code+ blood glucose test strip lots, by Diabetic Supply of Suncoast Inc., are recalled
San Diego, CA (PRWEB) June 13, 2014
AttorneyOne.com, a recognized authority on law, update the website daily regarding all the latest information from the FDA on safety alerts for Blood Glucose Test Strips.
The FDA announced on June 11, that all BMB-BA006A Advocate Redi-Code+ blood glucose test strip lots, by Diabetic Supply of Suncoast Inc., are recalled due to labeling error that could result in confusion about which meter models the Redi-Code+ BMB-BA006A blood glucose test strips are designed to be used with.
This could lead to false glucose results, and therefore potentially delayed or inappropriate treatment of hyperglycemic or hypoglycemic states with serious, life-threatening, health consequences.
Taking into consideration the latest developments, AttorneyOne.com monitor daily and update the website providing accurate information on all relevant FDA safety alerts. Sean Burke, director of Media Relations at AttorneyOne.com, adds "we are determined to keep an eye on FDA announcements concerning Blood Glucose Test Strips and inform the public. For that reason", he continues, "our focus should squarely fall on investigating these safety alerts and getting the word out."
As US FDA informs "Customers who have the affected test strips can contact Diabetic Supply of Suncoast, Inc. directly for further information. Test strips will be replaced with relabeled boxes of test strips to avoid any chance of confusion." And the Agency adds "Consumers should stop using the above mentioned test strips and contact Suncoast to find out if this recall pertains to the test strips they have in their possession and if so how to have them replaced for the relabeled products manufactured by BroadMaster Bio-Tech."
AttorneyOne.com has further information on Blood Glucose Test Strips at the website including latest major drug and medical products law news.
Headquartered in San Diego, CA Attorney One was founded in 2004 and is not a law firm. They offer a nationwide legal service which helps consumers find the best representation for their legal needs. You can learn more about Attorney One at our website http://www.attorneyone.com. You can also find us on Facebook at http://www.facebook.com/AttorneyOne. Checkout earlier news from us at http://www.prweb.com/releases/2014/06/prweb11938006.htm