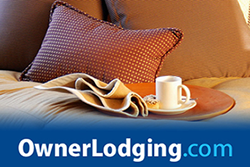 Have Your Own Kitchen and Living Room While Traveling and Save Money at the Same Time
Boulder, CO (PRWEB) June 13, 2014
Owner Lodging just announced the launch of their first 4000 properties for rent on a short term basis. These properties are located both in urban areas and big cities, from Istanbul to New York as well as premiere vacation spots like ski or beach resorts and they range from an apartment to the villa/castle size.
Owner rental is a way to offer the traveler a way of saving money by having the choice of cooking and eating home or going out, this while having a private living room to entertain friends. On top of that their loyalty program offers immediately a 5% discount applicable to the next bookings. Owner Lodging also outlined the fact that traveling in group or with a family makes the rental even cheaper compared to a similar amount of Hotel rooms, without forgetting that the traveler will have the comfort of having their own kitchen and living area. Owner Lodging also announced a new way of searching for properties: on their "Homepage" or even better on the "Search by Map" page you can zoom in urban areas so to focus in finding a rental near the desired objectives, for example if you are traveling for a conference or to visit a specific exhibit, you can change the map to satellite view and see the layout of the streets around the objective so not to be too far.
Owner lodging was also emphasizing that they are working hard to find a way to increase the discounts on future bookings for any of their short term rentals, this both for apartments and for houses so please stay tuned by visiting their website and bookmarking it so to find when those discounts will be applicable.
It is worth noting that as they are in search of funds for their advertising campaign as such they started a crowd funding campaign full of DISCOUNTS valid for multiple bookings and up to 64 months: https://www.indiegogo.com/projects/rental-by-owner/x/7735625#home and are willing to discuss any financial arrangement in order to raise funds.
They can be contacted at: Support(at)ownerlodging(dot)com or 1-303-955 4089 (Mountain Time)