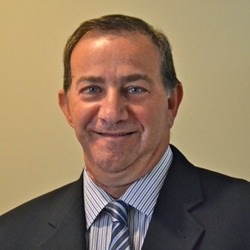 Roskilde, Denmark (PRWEB) June 16, 2014
Leading storage manufacturer Fibrenetix has tapped industry veteran Paul Weiser to run their global Media and Entertainment sales channel. In addition, Paul will come on as CEO of Fibrenetix Americas, and focus on establishing the Americas branch of the company, running point on sales, marketing and operations.
"I am thrilled to be working with Fibrenetix; the company already has a solid reputation in the industry, and they have innovative products that just work," Paul commented. "I've worked with Fibrenetix in various capacities over the years: during my time as COO of Asia Media Products, and as VP of Sales and Marketing at AJA Video Systems, so I already know first-hand the quality of their products and the support they provide to their customers and partners."
Paul comes to Fibrenetix with more than twenty years of experience in the Media and Entertainment industry. Starting at Avid Technology as a Sales Manager (and employee number XX) in 1995, Paul has built and managed high growth sales organizations at notable M&E pillars such as Apple, Avid, Autodesk, and AJA. Additionally, as COO of Asia Media Products, he represented a number of M&E technology companies, including Fibrenetix, and connected them with a worldwide network of distributors and dealers.
"Fibrenetix serves two primary markets; the Surveillance industry and the Media and Entertainment industry," explained Jes Nagel, CEO of Fibrenetix. "While our products and support already have a great reputation in the M&E industry, we felt it was time to really ramp up our presence in the market. After years of working with Paul in a partner company capacity, and witnessing the incredible sales growth he spearheaded at AJA and AMP, there is no question he is the right person for the job."
As the company's product portfolio expands, Fibrenetix has branched out further into the global market, including the rest of Europe, the Middle East, and the Americas, which includes Canada, Latin America, and the United States.
"The company needed an on-the-ground presence in the Americas," said Jes Nagel. "Given Paul's experience building Asia Media Products, I knew he was equally qualified to launch Fibrenetix Americas. Thus, his role with Fibrenetix is two-fold."
Weiser's first sales initiative was to bring on Versatile Distribution to represent Fibrenetix storage for M&E in the USA. In addition to Fibrenetix products, Versatile Distribution handles a portfolio that includes Avid, HP, AJA, Adobe and many more.
In addition, Paul has been working to improve the company's brand, starting with a completely redesigned website that launched for NAB.
In closing, Paul Weiser commented; "the potential at Fibrenetix on all fronts is incredible, and I am excited to be a part of the team at this critical growth juncture."
About Fibrenetix
Fibrenetix is a world-class storage solution provider. Over the past 20 years, Fibrenetix has developed a reputation for high-performance, cost-effective RAID storage technology. The company's state of the arts products, with storage capacity ranging from 4 Terabytes to 144 Terabytes in a single enclosure, are recognized around the globe. Learn more at http://www.fibrenetix.com.