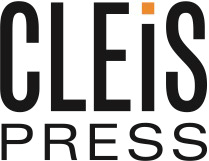 "We wanted to give fans what they want, with a twist."—Brenda Knight, Publisher of Tempted Romance
(PRWEB) June 13, 2014
Brenda Knight, publisher of Cleis Press and founding editor of Tempted Romance, was interviewed by Publishers Weekly on the unique appeal and advantages of romance conventions like Romantic Times and Romance Writers of America. Knight commented that the conventions can be educational for publishers, too, and revealed that, "Our new romance imprint, Tempted Romance, came from RT. It was inspired by the convention itself and its liveliness and passion—we wanted to give fans what they want, with a twist."
She said that romance authors can also learn much from this dedicated community of fans and readers; Cleis author Delilah Devlin "has devised a unique and highly effective strategy for getting on and staying on bestseller lists that she learned from fellow authors at RT." Devlin used these strategies to skyrocket the Kindle sales for her latest release, Cowboy Heat.
Cleis Press publishes provocative, intelligent books across genres. Whether literary fiction, human rights, mystery, romance, erotica, LGBTQ studies, sex guides, pulp fiction, or memoir, if it's outside the ordinary, it's Cleis Press.