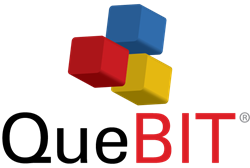 Gary Quirke, CEO of QueBIT stated, "This distinction is illustrative of our team's depth and breadth of implementation capability. Congratulations to the QueBIT consulting team for achieving these accolades."
Scarsdale, NY (PRWEB) June 13, 2014
The IBM Software Practice Accreditation program is part of IBM's Software Practice Accelerator program. The accreditation program is designed to recognize IBM Partners' investment in deepening and broadening its IBM Software implementation skills, whereby partners must demonstrate the attainment of technical certifications and a number of validated customer implementations.
Gary Quirke, CEO of QueBIT stated, "This distinction is illustrative of our team's depth and breadth of implementation capability. Congratulations to the QueBIT consulting team for achieving these accolades."
Mark Enslin, Business Analytics Accreditation Manager at IBM added, "Congratulations on becoming accredited on SPSS Modeler at the gold level. This accomplishment is particularly relevant in that QueBIT is the first Business Partner to become accredited on SPSS Modeler in North America and the only Business Partner worldwide to be accredited on both Cognos TM1 and SPSS Modeler. The value your company places on technical skills (certifications) underpins the importance of delivering successful client outcomes.
In addition to the SPSS accreditation, QueBIT has demonstrated a strong commitment to moving into adjacent BA technologies. We appreciate the opportunity to partner with QueBIT to strengthen your implementation skills, which will translate into accretive license sales."
QueBIT's breadth and depth of investment in Business Analytics has already begun to pay dividends for our customers. "We now offer a broad range of comprehensive training, both classroom and computer based, for all the IBM Business Analytics products. We have also begun the process of introducing fully integrated Business Analytics solutions that incorporate the predictive and prescriptive capabilities of SPSS Modeler, in conjunction with first and second order analytics capabilities of Cognos BI and TM1. These solutions will be game changing for our customers", said Catherine Jirak, COO of QueBIT.
About QUEBIT
Trusted experts in business analytics strategy and implementation, QueBIT is dedicated to helping organizations improve their agility to make intelligent decisions that create value. An IBM Premier Partner, QueBIT has conducted hundreds of successful implementations of IBM® Cognos® TM1®, IBM Cognos BI and IBM SPSS—we are one of few partners that offer such a broad range of analytics solutions. QueBIT-developed FrameWORQ software further enriches these solutions. Our unique CARE methodology coaches customers throughout implementation to independently manage and maintain their system and achieve the lowest cost of ownership. Customized in-person and computer-based training courses are taught by our senior experts. Financial, sales, marketing and operations departments in over 350 organizations in all types of industries say QueBIT's singular approach to business analytics produces tangible results—which is why we are repeat recipients of IBM's Business Analytics Partner Excellence Awards. http://www.quebit.com
To find out more information on how QueBIT can work with your organization to achieve the results, please contact us at 1800-QUEBIT1, email us at info(at)quebit(dot)com, visit us on LinkedIn, or visit our website: http://www.quebit.com.