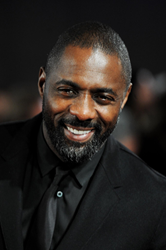 "The film resonated with me because I recognised the things that I went through. It's important these messages get out there," Idris Elba
London, England (PRWEB UK) 13 June 2014
The broadcast of the UK's first social issue 2D and 3D documentary "Irons In The Fire" coincides with the launch of Neon Aztec, a boutique production company that specialises in social issue documentaries, comedy entertainment and sponsored content.
The film follows five young Londoners from disadvantaged backgrounds who have found a passion that has transformed their lives, through the help of charitable schemes.
Associate producer and narrator Elba, said he wanted to contribute to the film after seeing parallels with his own life challenges.
The Golden Globe winning actor, from Hackney, east London, left school at 16 and was only able to pursue his acting career thanks to a grant from The Prince's Trust.
"The film resonated with me because I recognised the things that I went through. It's important these messages get out there," he said.
The young people featured in the documentary include Policy who learnt to DJ through Bigga Fish. He now mentors for the organisation, DJ's across London and has a residency in Ibiza; and Ashley Facey Thompson, a troubled teenager with a disability who has learned to play table tennis competitively through Greenhouse and is now ranked in the top 20 in the world.
Filmed in 3D by award winning director Yoav Segal, the stylised documentary also features George the Poet, a spoken word artist and Cambridge graduate who was brought up on a London council estate and now has a recording contract with Universal.
Producer and actor Joe Dives, who created the documentary through new film company Neon Aztec, said he hoped to present an alternative view of teenagers, to the typically negative image often portrayed in the media.
"Especially after the riots, young people were portrayed as 'feral' youth by the mainstream media. I wanted to find a more balanced reality and show how opportunity can transform lives," he said.
"Negative stories hit the headlines, but all across the country young people are triumphing above adversity, enabled by youth organisations that have so much positive impact."
The broadcast of the film coincides with the launch of London production company Neon Aztec, which specialises in social issue documentary, comedy entertainment and brand sponsored content.
Joe says, "We have a heritage in documentary and comedy and will use that instinct to create arresting content for brands and broadcasters. With Irons In the Fire, we took a complex issue and found a way to convey it with heart and passion. Neon Aztec starts with story telling as its focus, to create films that people want to watch and share."
Watch the trailer here
Contact :
Joe Dives
jgdives(at)gmail(dot)com
+44(0)207 183 2468