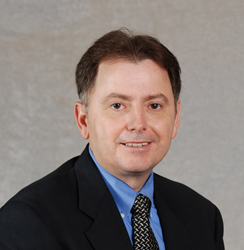 Houston, Texas (PRWEB) June 13, 2014
Texas Energy Network, LLC, one of the leading providers of next generation carrier-class communication services to the oil and natural gas industry, today announced the appointment of Bryan Olivier as chief executive officer. Olivier, former president and chief operating officer of TEN, brings more than 30 years of experience leading telecommunications growth companies in both the oilfield communications and wireless growth sectors to his new position.
"I am proud to lead this dynamic company into its next phase," said Olivier. "During my tenure as president and COO over the past year, we've developed a solid infrastructure and network, and I continue to be humbled by the talent and dedication of the TEN team."
Prior to joining TEN, Olivier served as president of Sciret, a diverse engineering and consulting company operating in the oilfield and telecommunications space. He has served as president and COO of Broadpoint Communications, COO of Caprock Communications, executive vice president and COO of Novolink and senior vice president and chief technology officer of Clearwire Technologies. Olivier received an M.B.A. in finance from the University of Houston and a B.S. in electrical engineering from the University of Louisiana. Olivier also holds a degree in industrial electronics technology.
Founded in 2010, Texas Energy Network is the first telecommunications company to build, own and operate carrier class LTE networks focused specifically on serving the domestic oil and gas industry. TEN's existing network covers 22,000 square miles, providing broadband communication services for energy clients operating in the two most active and prolific regions in Texas, the Permian Basin and the Eagle Ford Shale oil fields. The company's primary equity sponsor is a consortium of energy industry veteran investors who have founded and operated numerous successful exploration and production and oilfield services companies who understand the communications challenges faced by exploration and production, drilling, oilfield service and midstream companies in remote areas. For additional information on Texas Energy Network, visit http://www.texasenergynetwork.com.
###