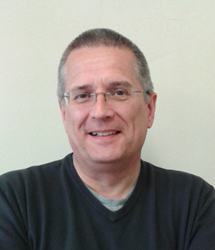 Atlanta, Georgia (PRWEB) June 17, 2014
Innovaacom, a leading provider of medical education and training for healthcare professionals worldwide, announces the appointment of Mike Musialowski, Ph.D to the position of Scientific Director. A 20-year pharmacy marketing and medical communications agency veteran, Musialowski will oversee medical education program content development and the delivery of communications solutions for Innovaacom's growing portfolio of international accounts.
Mike Musialowski brings a wealth of experience from key leadership roles as a global brand manager, biotechnology business consultant, medical writer, and university lecturer. His portfolio of experience includes development of medical education programs for diverse international markets and strategic communications consultancy for new product streams. In addition to program design and implementation, Mike will serve as a client liaise and contribute to Innovaacom's continuing success in providing top tier education and event design to the pharmaceutical industry and teaching institutions worldwide.
"I am fortunate to be joining such a respected company and look forward to working with the team to further develop their already extensive suite of scientific and medical education services," said Musialowski. To date, Innovaacom has collaborated with industry leaders to train more than 8,000 physicians and pharmacists in Europe, Asia, Latin America, Africa, China and the Middle East.
Mike received his Bachelor of Science degree in Microbiology from the University of Leeds and earned his Ph.D in Microbiology and Molecular Biology from the University of Cambridge. Most recently, he served as a Principal Medical Writer for the Lucid Group. Prior to that, he worked as a Global Brand Manager for AstraZeneca, where he also oversaw the formation and management of the Cardiovascular Division Communications Projects Group and was involved in the successful launch or management of several key brands.
Ornella Vincenzino, Founder of Innovaacom said, "Mike's wealth of agency experience and scientific knowledge make him an excellent addition to the Innovaacom family. We are very fortunate to have someone of Mike's caliber providing high quality solutions for our clients, and I am confident he will fit right into our culture of innovation and exceptional service."
Innovaacom's multi-cultural team of medical communications experts, researchers and writers works with clients to deliver communications training programs, digital services, and virtual meetings across multiple therapeutic areas. Headquartered in Rome, Italy, Innovaacom has offices strategically located in the U.S., U.K., Italy and New Zealand.
About Innovaacom, L.L.C.
Founded in 2007, Innovaacom is a global agency providing medical education and training for healthcare professionals worldwide that applies globally and empowers locally. Innovaacom courses combine science with leadership and communications skills training to translate the latest scientific and medical innovation into real clinical practice. Offerings include CME and non-CME training programs for physicians and community pharmacists that enhance the quality of scientific exchange to advance science and medicine. Innovaacom also offers medical editing services and online applications for scientific poster design and delivery. For more information, visit http://www.innovaacom.com.