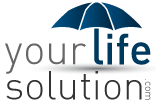 Chicago, IL (PRWEB) June 13, 2014
Eric Smith, the founder and independent life insurance agent behind life insurance comparison service, YourLifeSolution.com, is inviting Dave Ramsey to debate him about the validity and necessity of permanent life insurance. Dave Ramsey has repeatedly claimed that permanent life insurance is a "rip-off" and has even gone as far as to label it a "scam" in the past. Eric Smith, who owns a whole life insurance policy with SBLI and believes that there are many scenarios where permanent life insurance is ideal, believes he can win a planned and recorded debate against Dave Ramsey and discredit his arguments against it. "I've heard Dave Ramsey's arguments against permanent life insurance on numerous occasions and they're all based on this premise that investing in mutual funds is always an exceptional idea, even late in life, and owning a dividend paying permanent life insurance policy is a weak way to allocate capital. The fact that I, a licensed agent, own a whole life insurance policy sheds quite a bit of doubt on Dave Ramsey's assessment of the product", said Eric Smith.
Eric Smith is offering to have a debate with Dave Ramsey via Ramsey's podcast or via a recorded phone call to be recorded and published by YourLifeSolution.com.
Consumers interested in viewing competing life insurance quotes are encouraged to visit YourLifeSolution.com, or call 888.374.2764.