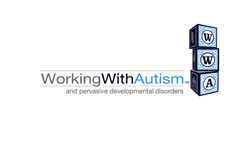 "There has been a clear need for this type of group for a long time and it is exciting to be able to provide it in a format and setting that truly makes it a fun experience for the kids."
Encino, CA (PRWEB) June 13, 2014
Siblings of children with special needs face enormous challenges in their daily lives. Perceived lack of attention by parents, feelings of sadness and isolation, schoolmates who at best can't relate to them and at worst tease or mock their circumstances, and additional responsibilities of their sibling, are just some of their possible day to day challenges. There is a very urgent need to objectively address these challenges and answer the numerous questions in the minds of these children. Ultimately, all concerned individuals have a huge responsibility in ensuring that such children understand their role in the lives of their siblings and can be compassionate partners to them. It is equally important to help these children know how to lead happy and productive lives of their own.
Sibling Supports Groups are fun filled and informative sessions where children learn to handle issues pertaining to their unique circumstances. Working with Autism, Inc. has teamed up with We Rock The Spectrum, Santa Clarita to provide an enjoyable and engaging environment for the sessions. The initial part of the sessions will be devoted to helping children explore thoughts and feelings about their everyday challenges in an open and supportive environment and through fun, collaborative group activities. The latter part of the session will allow time for children to use the fun sensory based gym equipment, such as zip lines, tunnels, and trampolines, just to name a few.
"There has been a clear need for Siblings Support Groups for a long time and it is exciting to be able to provide it in a format and setting that truly makes it a fun experience for the kids," explained Dr. Hilya Delband, Director of Clinical Development and Marketing at Working With Autism. "We know they will be enthusiastic about coming back each week to see what we have in store for them."
Providing a fun experience, a place to interact with peers, and facilitation of sharing thoughts and feelings, all aim to instill a sense of understanding, responsibility and positivity in siblings and enable them to be more informed about their own lives in relation to their special needs siblings.
The duration of each session will be 1 hour 15 minutes. Starting from June 16, 2014, the meetings will be held for 6 weeks. The cost for the 6 week group session, including the use of the facilities at We Rock The Spectrum, is $150.00.
Venue: We Rock The Spectrum – Santa Clarita, 26063 Bouquet Canyon Road.
http://www.werockthespectrumsantaclarita.com/
About Working With Autism
Working With Autism was formed in 1997 and is a leading organization specializing in the treatment of autism and other pervasive developmental disorders. Our agency emphasizes the teaching of social skills through applied behavior analysis (ABA) and discrete trial training (DTT). Our goal is to provide individuals with autism the communication, self-help, vocational, social, and self-management skills that will promote their independence and socio-emotional functioning. Visit us at http://workingwithautism.com/ for more information.