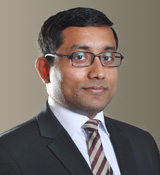 Reception conditions for asylum seekers in Italy are so poor as to amount to inhuman and degrading treatment such that other Member States such as the UK should take responsibility for asylum claims rather than returning asylum seekers to Italy
London, United Kingdom (PRWEB UK) 13 June 2014
*Tabrizagh & Others -v- Secretary of State for the Home Department [2014] EWHC 1914 (Admin- IN THE HIGH COURT OF JUSTICE-QUEEN'S BENCH DIVISION- ADMINISTRATIVE COURT- 11/06/2014
The Legal 500 recommended Immigration Solicitors will be appealing the High Court's decision to remove 6 refugees from the UK to Italy as the conditions in the refugees have faced and will face in Italy are allegedly "not severe enough to prevent removal".
The refugees consisted of six young men who were natives of Iran, Pakistan, Sudan and Albania.
According to the judgement handed down from the case, "(T)he Claimants in these cases have all made asylum claims in the United Kingdom" and have " previously made claims in Italy, or (in 2 cases) have been in Italy, and resist their return to Italy under the Dublin Regulation."*
In what was called a "very simple" case outline, the claimants all argued that "they should have an in-country right of appeal against removal to Italy, because removal to Italy will expose them to a real risk that the rights conferred on them by article 3 of the European Convention on Human Rights ("the ECHR") will be breached."*
Furthermore, the case judgement states that "They (the claimants) argue that their claims that they will be exposed to such risks are arguable, they say, which means that the Defendant should not have certified them as 'clearly unfounded'. Those certificates should, therefore, be quashed."*
By contrast, the Secretary of State argued "that the Claimants' claims that they will experience ill treatment in Italy reaching the article 3 threshold are bound to fail, and that she was therefore entitled to certify those claims as clearly unfounded" due to there allegedly being "nothing in the general situation in Italy, or in the particular circumstances of any of the Claimants, which would require her not to certify their claims (and thus ensure that they have an in-country right of appeal)."*
In dismissing the refugee's claims, Mrs. Justice Laing held that "the authorities are clear that the UNCHR reports have a special status. The absence of a call from the UNHCR to halt Dublin removals to Italy is not decisive, but it is something to which the First-Tier Tribunal ['FTT'] would give considerable weight, on any view.
She further held that the ECtHR did not find, in any of the admissibility decisions, on the basis of the material which was available in mid-2013, that there were systemic deficiencies in the way that Italy handles asylum claims, or provides for asylum seekers, or for those who benefit from international protection ("BIPs"). The FTT would not be bound to follow that conclusion, and it relates to material which is nearly a year old, but the FTT would be bound to give it very significant weight in its assessment. She found that these claims would be "bound to fail in the FTT and that the Secretary of State lawfully certified these claims as clearly unfounded."*
Duncan Lewis Immigration Solicitor Raja Uruthiravinayagan, who represented one of the claimants added;
"The Claimants have instructed Duncan Lewis to seek Counsel's opinion on whether there are merits to appeal this matter further. It is the Claimants' position that the totality of the evidence about reception conditions in Italy is extremely troubling. The recent upsurge in migration to Italy and the significant, detrimental strain resulting asylum applications is having upon limited reception facilities is also worrying.
The Claimants maintain that reception conditions for asylum seekers in Italy are so poor as to amount to inhuman and degrading treatment such that other Member States such as the UK should take responsibility for asylum claims rather than returning asylum seekers to Italy under the Dublin II Regulation."
About Duncan Lewis
Duncan Lewis, established in 1998, is the largest civil legal aid practice in the UK and one of the country's fastest growing firms of solicitors, serving both corporate entities and private individuals from offices across London and throughout the UK. A recommended leading law firm by Law Society Lexcel, Legal 500; Duncan Lewis employs over 500 members of staff and was the first law firm to achieve the Investors in People Gold Quality Standard Mark in 2009. Representing over 25,000 clients per year, the company has an excellent reputation in the Administrative Court, High Court and Court of Appeal in the Immigration, Public law and Family/Child Care jurisdictions.
Established areas of law are: business immigration, child care, civil liberties, clinical negligence, community care, crime and fraud, dispute resolution, debt and insolvency, employment, family and divorce, housing, asylum and immigration, litigation, mental health, personal injury, prison law, professional negligence, public law and administrative law, regulatory matters and welfare benefits.