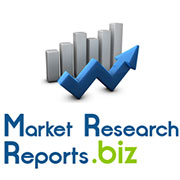 3D Printing 2014-2025: Technologies, Market
(PRWEB) June 14, 2014
3D Printing 2014-2025: Technologies, Markets, Players. 3D printing has received much attention in the press over recent years. Hyped as the technology to bring about a 3rd industrial revolution, 3D printing technologies were in fact invented in the late 80s since when they have seen steady, if unspectacular, growth. After 2009 however, changes occurred which have seen the fortunes of the 3D printing world take an abrupt turn for the better. Manufacturers of 3D printers are reporting a surge in demand and markets for 3D printing are growing rapidly across a number of application areas as new materials development open up new opportunities.
Browse Full Report with Toc: http://www.marketresearchreports.biz/analysis-details/3d-printing-2013-2025-technologies-markets-players.
3D printers in fact constitute a raft of technologies, based on a number of different physical mechanisms, the common feature of which is the generation of a 3-dimensional physical object from a digital model. The process is additive in nature, as materials are laid down only where needed, and thus results in significantly less materials wastage than traditional manufacturing techniques. Each of the technologies is suitable for use with a different range of materials, which in turn defines the suitable applications of the printer.
Originally used for the rapid production of prototypes for form and fit testing, applications are transitioning towards also functional testing of prototypes under working conditions, and further, the manufacture of final products.
Whilst 3D printing of final products is relatively slow compared to traditional manufacturing methods, new, more complex, design avenues are opened up enabling the economic production of lighter components, critical to the aerospace and automotive industries. Applications are also emerging in the medical and dental fields, where the opportunity afforded by cheap customization is allowing surgeons to replicate a patient's body based on MRI and CT scans in order to practice difficult invasive procedures, and medical and dental implants which are fully customized to a particular individual can be generated.
To Download Full Report with TOC: http://www.marketresearchreports.biz/sample/sample/172533.
Growth of the 3D printing market is being driven by a number of factors. Improved awareness has played a major role as publicity regarding the technologies has ramped up in recent years. Prices of some models have also come down which has helped, as has the range of materials options available.
This report gives forecasts to 2025 for the following sectors:
Aerospace
Automotive
Consumer Product
Medical/dental
Jeweler, architecture, and the design arts
Applications are detailed for:
Rapid prototyping
Final product manufacture
Tooling
The home use market for 3D printers, sometimes known as the hobbyist market, will remain relatively small as limitations in terms of the range of materials available will persist for the foreseeable future, and reports of plastic fumes, in particular associated to ABS, will deter many potential users.
To Read More Reports with TOC: http://www.marketresearchreports.biz/analysis/172533.
When significant penetration has occurred into the above markets, 3D printing will lock into the capital expenditure cycles associated to the aerospace and automotive industries, and, as is the case for CNC machines, periodic fluctuations in sales will occur- growth will not be steady and monotonic.
The medical/dental sector has strong growth potential. Currently valued at $141M, it will grow to $868M by 2025 led by dental applications and increasing use for the manufacture of orthopedic implants. Growth will also be rapid in the jeweler, design arts, and architectural sectors which will see a combined compound annual growth rate of 20% for the period.
Latest Reports:
China Automobile Axle Market Report, 2014-2017
Browse Full Report with TOC: http://www.marketresearchreports.biz/analysis-details/china-automobile-axle-market-report-2014-2017.
China Automobile Axle Market Report, 2014-2017 by Sino Market Insight predicts that sales volume of axle in China during 2014-2017 will register a CAGR of 6%, and will reach 15.67 million sets by 2017. As a key auto part, the development of axle industry is closely related to that of entire automobile industry, notably commercial vehicle industry. In 2013, commercial vehicle output in China rose 7.46%, and axle market grew steadily, with annual sales volume amounting to 12.48 million sets, up 10.23% year on year.
From market segments, heavy-duty truck chassis output in China soared 22% in 2013, which drove sale volume of heavy-duty axle up 21%. It is expected that growth rate of heavy-duty axle will be slowed by decelerated growth of heavy-duty truck market, as China restructures its macro-economy. In 2013, light axle expanded by 9%, and is expect to maintain rapid growth rate in the next couple years, driven by new energy bus and SUV, with average annual growth rate staying around 8% during 2014-2017.
From market landscape, the concentration ratio of China's axle market is relatively high, with 36% of the market occupied by top five companies by sales volume in 2013, namely, Sichuan Jinan Rear Axle Automobile Co., Ltd., Shushing Yoho Axles Co., Ltd., Tianjin Penguin Auto Parts Co., Ltd., Jiangxi Jangling Chassis Co., Ltd. and Dongfeng Dana Axle Co., Ltd.
To Download Full Report with TOC: http://www.marketresearchreports.biz/sample/sample/207092.
China Automobile Axle Market Report, 2014-2017 by Sino Market Insight includes 8 chapters and 132 charts, involving the following:
Overview of axle industry (mainly including macro-economic condition and relevant policies)
Axle-related industries (including status quo and development trend of the complete vehicle and parts industries)
China's axle market (embracing market size, supporting relationship of major companies, sales volume forecast for 2014-2017)
Axle import and export market (including import and export volume and value of drive axle and dead axle)
Competitive landscape in market segments (ranking of companies by sales volume and market share in front and rear axle, axle and half axle markets)
China Multi-Purpose Vehicle (MPV) Industry Report, 2014
Browse Full Report With TOC: http://www.marketresearchreports.biz/analysis-details/china-multi-purpose-vehicle-mpv-industry-report-2014.
China Multi-purpose Vehicle (MPV) Industry Report, 2014-2017 released by Sino Market Insight forecasts China's MPV market will maintain a rapid growth rate in the coming years and the sales volume will reach 1.6 million units in 2017.
In 2013, Chinese MPV market grew faster than the overall automobile market and the passenger car market. The MPV output soared 168.73% year on year to 1.32 million units and the MPV sales volume surged 164.53% Yoyo to 1.31 million units. From January to April of 2014, China's MPV output and sales volume reached 651,000 units and 625,000 units separately, up 62.05% and 56.86% year on year respectively. In 2013-2014, Chinese MPV witnesses rapid growth, mainly because China Association of Automobile Manufacturers defines SAIC-GM-Ruling's Waling Hengyang as an MPV model instead of the previous cross-type passenger car model as well as low-cost MPV models is launched.
To Download Full Report with TOC: http://www.marketresearchreports.biz/sample/sample/207094
By nationality, American MPV brands enjoyed 46.53% market share in China in 2013, 7.73 percentage points higher than Chinese counterparts and far higher than Japanese and European brands. The adjustment in the position of SAIC-GM-Ruling's waling Hengyang and the sales growth of GM Buick GL8 was the key drivers. From January to April of 2014, American MPV brands ranked first with the market share of 48.06%, followed by Chinese MPV brands with 40.92%.
As for models, SAIC-GM-Ruling's Waling Hengyang is the best-selling model in 2013-2014. 530,100 ones of such models were sold out in 2013, accounting for 40.61% of the total MPV sales volume; from January to April of 2014, the number and proportion rose to 270,100 and 43.18% respectively. In addition, Lengthy and JOYEAR produced by Dongfeng Liuzhou Motor, HONOR of Changing Automobile, Buick GL8 of Shanghai GM and JAC's Refine are also popular in China.
About Us
MarketResearchReports.Biz is the most comprehensive collection of market research reports. MarketResearchReports.Biz services are specially designed to save time and money for our clients. We are a one stop solution for all your research needs, our main offerings are syndicated research reports, custom research, subscription access and consulting services. We serve all sizes and types of companies spanning across various industries. Kindly visit: http://www.marketresearchreports.biz/.