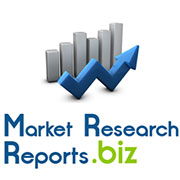 China Outdoor Gear Industry Report, 2013-2016
(PRWEB) June 13, 2014
With the rise of outdoor sports, the outdoor gear industry has gradually developed in China. Total retail sales of China outdoor gear industry registered a CAGR of 42.9% during 2005-2013, and reached RMB 18.05 billion in 2013, jumping by 24.3% year on year.
Browse full report with TOC: http://www.marketresearchreports.biz/analysis-details/china-outdoor-gear-industry-report-2013-2016.
Sales channels of China outdoor gear industry consist mainly of professional outdoor store, market store and others including e-commerce. In 2007, the number of professional outdoor stores almost tied that of market stores. However, at the end of 2013, the number of market stores has expanded to 7,716, more than three times as many as professional outdoor stores, occupying 73.9% of total stores in outdoor gear market.
In the meantime, percentage of outdoor stores' retail sales shrank significantly, while that of other channels including e-commerce expanded rapidly, reaching 19.7% in 2013, up 16.2 percentage points against 2007.
At present, almost all global outdoor brands have entered China, with growth rate decelerating, whereas Chinese local brands are still increasing. As of the end of 2013, there were 891 outdoor brands in China, of which 458 were Chinese local ones (including Toread, Kolumb, Camel, Kroceus under Shanghai Challenge Sports Products Co., Ltd., Jihua Outdoors under Jihua Group, Anemaqen under Sanfo Outdoors and Shehe).
However, foreign brands hold about 70% of China's outdoor gear market, assuming absolute superiority. In 2013, Columbia and The North Face were the top two players in China outdoor gear market with a share of 16.9% and 14.0%, respectively.
To download full report with TOC: http://www.marketresearchreports.biz/sample/sample/207103.
China Outdoor Gear Industry Report, 2013-2016 highlights the following:

Development background and market capacity of foreign outdoor gear industry;
Market size, sales channels and competitive landscape of China outdoor gear industry;
Economic environment, policy environment and development trend of China outdoor gear industry;
Operation, development in China and outlook of 5 global and 8 Chinese outdoor gear companies.
Table of Contents
1 Overview of Outdoor Gear
1.1 Definition
1.2 Classification
2 Development of Foreign Outdoor Gear Industry
2.1 Background
2.2 Market Capacity
3 Development of China Outdoor Gear Industry
3.1 Status Quo
3.1.1 Market Size
3.1.2 Brand
3.1.3 Channel
3.1.4 Sales
3.1.5 Shipments
3.2 Competitive Landscape
To read more reports with ToC: http://www.marketresearchreports.biz/analysis/207103.
4 Major Foreign Companies
4.1 Columbia Sportswear
4.1.1 Profile
4.1.2 Operation
4.1.3 Revenue Structure
4.1.4 Gross Margin
4.1.5 Development in China
4.2 VF Corp
4.2.1 Profile
4.2.2 Operation
4.2.3 Revenue Structure
About Us
MarketResearchReports.Biz is the most comprehensive collection of market research reports. MarketResearchReports.Biz services are specially designed to save time and money for our clients. We are a one stop solution for all your research needs, our main offerings are syndicated research reports, custom research, subscription access and consulting services. We serve all sizes and types of companies spanning across various industries. Kindly visit: http://www.marketresearchreports.biz/.