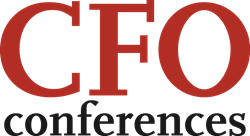 The Compliance & Regulation Summit offers attendees an opportunity to learn new strategies to deal with our regulated corporate world.
Boston, MA (PRWEB) June 17, 2014
Adapting compliance strategy to changes in regulations can be a daunting challenge. A seemingly endless change in regulations means that we have to adapt our corporate cultures to comply with regulatory demands of not only government, but industry, and quite often, our vendors' and suppliers' industries as well. Join CFO on September 11 & 12 at the Seaport Boston Hotel & Seaport World Trade Center, for the Compliance and Regulation Summit, which will take on the toughest challenges facing professionals in the regulatory and compliance industry today.
There is certainly no shortage of significant compliance issues in today's complex business and regulatory environment. Regulatory concerns can quickly derail any project if you are not fully aware of all the implications and requirements. The complexity of today's business environment is challenging companies to innovate to meet internal and external demands and to comply with regulations. Companies are constantly looking for new ways to evolve and accommodate very complicated regulations while staying competitive. At the summit these topics will be explored, showing attendees how to develop strategies to deal with current compliance issues and potential future regulatory developments.
"The sheer number of regulations and a generally widespread lack of understanding about what is required for a company is an internal compliance task in itself," said William Tubbs, Senior Director, Conferences. "The Compliance & Regulation Summit offers attendees an opportunity to learn new strategies to deal with our regulated corporate world."
Summit attendees will have the chance to network with their peers and learn best practices from over 25 industry experts. Keynote presentations include: Donna Costa EVP & General Counsel & Chief Compliance Officer at Mitsubishi Chemical Holdings America. She will talk about the role the CFO plays in managing bribery and corruption risk; two of the most critical compliance risks for companies doing business outside the United States. Luke Brussel is Leader, Anti-Corruption Compliance at GE Capital. He will show why companies must have effective anti-corruption controls in order to meet regulatory requirements. Bavan Holloway, VP, Corporate Audit at Boeing, will discuss how Boeing attempts to identify, monitor and mitigate corporate risk. Keynote speaker, Sara Lee Keller, Executive Vice President & General Counsel at Clear Channel will share how Clear Channel implements its compliance strategies.
For a complete list of speakers, agenda and registration details for the Compliance and Regulation Summit visit: http://theinnovationenterprise.com/summits/compliance-regulation-summit-boston
###
About CFO Publishing: CFO Publishing LLC, a portfolio company of Seguin Partners, is the leading business-to-business media brand focused on the information needs of senior finance executives. Delivering content through multiple channels including online, digital, mobile, and print, the business consists of CFO magazine, CFO.com, CFO Research Services, CFO Learning and CFO Conferences. CFO's award-winning editorial content and loyal, influential audience make it a valued resource for its readers as well as an effective marketing partner for a wide range of blue-chip companies. CFO has long-standing relationships with nearly a million finance executives.