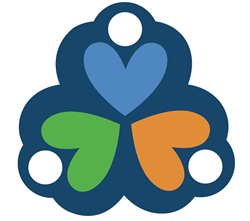 (PRWEB) June 13, 2014
Local Adoption Center Celebrates 3rd Annual Indy Pride
Independent Adoption Center Staff and Adoptive Families to March in Saturday's Pride Parade
On Saturday, June 14, the Independent Adoption Center (IAC) will celebrate three consecutive years partnering with Circle City Pride, Indiana's largest LBGT celebration. Marching alongside IAC staff in the Pride Parade will be couples and families who have either adopted through the IAC in the past, or are currently in the midst of the adoption process. The IAC will also host a vendor booth in Memorial Park (Zone 3) for the day.
The IAC is a non-profit organization fully committed to equality in the adoption process, serving adoptive parents nationwide. The organization holds no exclusionary policies with regard to age, religion, race, ethnicity, marital status, sexual orientation, gender identity or expression. The Indianapolis location serves as the organization's Midwest branch, where same-sex couples are able to join adoptive parent support groups and receive professional counseling and support.
Each year, the number of LGBT families working with the IAC continues to grow.
The IAC welcomes:

Gay parents interested in adoption
Lesbian parents interested in adoption
Single parent families (both men and women)
Bisexual and transgender families interested in adoption
Kathy Wilkerson, MSW, LSW, serves as the IAC Midwest Branch Director. "It is an honor to work in an organization that celebrates diversity. The traditional definition of a family is ever changing, and we support any family wanting to create a loving home for a child." Wilkerson also notes how heart-warming it is to witness adoptive couples supporting each other. Several heterosexual couples that have adopted through the IAC will also be in attendance on Saturday.
Please contact Elizabeth Jacques, (information listed below), with regards to setting up an interview with IAC leadership or an adoptive family during Saturday's event.
About the Independent Adoption Center (IAC):
Founded in 1982, the Independent Adoption Center (IAC) has successfully finalized more than 4,000 adoptions. We are the largest and oldest U.S. adoption agency facilitating fully open adoptions. As a completely nonprofit organization, our mission is to make open adoption a viable and accessible alternative to untimely pregnancy throughout the United States by providing professional, licensed, comprehensive educational and counseling- centered services to birthparents, adopting parents and adoptees nationwide.
###
Independent Adoption Center (IAC)
Contact: Elizabeth Jacques
630-336-0691 (c)
317-887-2015 (o)