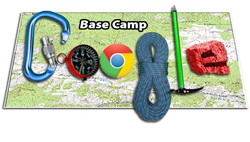 'The City is enjoying great benefits from this move, both in productivity gains and reduced support effort.' -- Chris Longshore, Information Systems Manager, City of Arvada
Denver, CO (PRWEB) June 15, 2014
The City & Community of Arvada (Arvada), Colorado is a beautiful first-ring suburb of Denver, the Mile High City. Arvada retains a small-town feel even with its estimated population of 108,530. Established in 1870, Arvada enjoys a rich history, quiet tree-lined neighborhoods and a robust mix of businesses. Arvada's diverse economic base, highly educated workforce, low crime rate, and superb quality of life have helped shape their community into one of the most attractive and competitive cities in the Centennial State.
Arvada had 800 employees throughout 15 locations operating on the on-premise Novell GroupWise email platform. They wanted to transition to a modern system that enabled real-time collaboration from anywhere and any device via email, instant messaging, calendaring, and productivity applications. Arvada needed a solution that would provide integration with other city technologies as well as existing systems which relied on email workflow. The new solution would also need to support the seamless transition of all users' GroupWise data, archival data, and litigation holds. Arvada saw that the email market was moving towards cloud-based solutions and conducted a 'Fit Analysis' validation process involving different users across various departments to vet the option for themselves.
Based on the results of their 'Fit Analysis', Arvada selected Google Mail as the right solution for their business challenges. They leveraged the SIPA purchasing contract with Google to simplify the procurement process and partnered with Tempus Nova to scope and execute a project plan. Together, Tempus Nova and the Arvada IT department migrated 850+ accounts from GroupWise to Google Apps for Government (GAfG) in three months.
Arvada's deployment to GAfG integrated multiple legacy domains into one domain while retaining their original organizational structure and enabled them to decommission their GroupWise servers. Tempus Nova leveraged the Google Apps Directory Sync (GADS) tool to synchronize and provision Arvada's Active Directory data into Google. Tempus Nova migrated Arvada's resource calendars in GroupWise to a secondary calendar to enable a single owner to book all events that would then be visible to the rest of the organization. Our Application Development team created a calendar printing tool using Google Apps Script to provide printing capabilities for viewers.
To create a team environment that promoted the combined efforts across disparate departments, Arvada adopted a communication plan to encourage users to utilize and understand the support resources and information available. At Tempus Nova's recommendation, Arvada set up support locations on Go-Live days where they distributed compasses to their employees branded with the 'Google Apps Support Site' URL where they could access training videos, tips and tricks, and find answers to FAQs. Additionally, they created a print campaign and a support email address (googlebasecamp(at)arvada(dot)org) for all communications, questions, and feedback about the project. The Tempus Nova Training Department provided nine days of onsite training in the Fire Department Training Facility for Google Mail and Google Calendar. Additionally, we provided onsite training for Administrative Assistants at City Hall to address more complex calendaring and emailing tasks.
In the first year of working on Google Apps, Arvada has enjoyed many benefits and users have fully adapted to the new solution. Information for their employees is now available from anywhere on any device via an internet connection and there has been a surge in productivity due to the benefits of real-time collaboration. Additional features are regularly added to the Google Apps product suite with no additional purchases or backups. IT Administration is streamlined through the Google Apps Admin console, and server expenses and maintenance have been eliminated. Arvada's legal eDiscovery and archiving requirements were fulfilled through the configuration of Google Apps Vault. As the GAfG system continues to grow, Arvada employees continue to enjoy the benefits of working on a reliable, hosted, modern platform.
"The City is enjoying great benefits from this move, both in productivity gains and reduced support effort," said Chris Longshore, Information Systems Manager, City of Arvada, "Tempus Nova was a great partner and their experience in these transitions made for a trouble free conversion."
About Tempus Nova
Tempus Nova, Inc., was founded in 2001, is a Google Premier Partner, and authorized Google Apps Reseller headquartered in Denver. We specialize in Google enterprise cloud solutions, Google Apps implementations, cloud computing, and application development. Tempus Nova has a proven track record of consistently delivering projects on time and on budget. Additional information about Tempus Nova may be found at tempusnova.com.