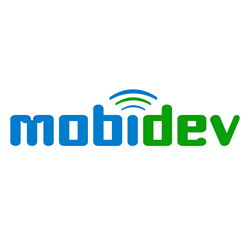 San Francisco, CA (PRWEB) June 23, 2014
The state-of-the-art mobile technology always looks to the future, yet never misses the present - powerful mobile apps are and will be one of the hottest topics for discussion. The report by MobiDev was dedicated to making web-based apps more powerful - optimizing them for better performance and responsiveness, regardless of the platform they run on.
More precisely, this optimization concerns the interaction between JavaScript and document object model (DOM). With the understanding of the inner processes in browsers, the report covered optimal approaches to layouting and distribution of resources. This, in turn, helped to identify and to learn avoiding lags and battery drain - perhaps the worst problems a user can face.
The report was exemplified by single-page app, and its four main issues were:

File loading and work with data APIs (remote web services). The problems included energy drain caused by data transmissions through cellular networks;
Render tree optimization (repaint and reflow, the main operations in visual processing, which are time-consuming);
Optimization of document object model and reduction of time required for manipulations;
JavaScript optimization (work of garbage collector, object pool, and other patterns for effective work with memory).
The report was met with interest and acclaim, and the company will further participate in various mobile/Web conferences, sharing knowledge and expertise in various fields of software development with other IT craftsmen.
The full actual report is coming soon on MobiDev Blog, where everyone interested will be able to get acquainted with it in detail.