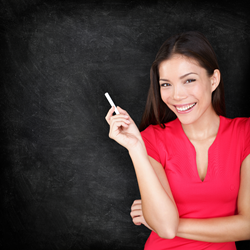 We want to honor teachers and reward them with one of our relaxing and healing massage treatments.
San Rafael, CA (PRWEB) June 18, 2014
To honor the important role teachers play in Bay Area communities, Rutsamee Thai Spa BodyWork, a Thai massage studio based in San Rafael, CA, is offering a summer promotion, a one time, 30% discount on any massage for a limited time to all teachers and school administrators.
This summertime Teacher Promotion applies to teachers and school administrators at every education level: elementary school, middle school, high school, technical and community colleges and universities. In fact, anyone who works at a school is eligible for receiving a massage at 30% off starting June 16 and ending right after the July 4th weekend.
"We know how hard teachers and school administrators work in California schools and universities," said Yuri Yim, the general manager at Rutsamee Thai Spa BodyWork. "Educating children and adults is both a rewarding and challenging job. This is why we want to honor teachers and reward them with one of our relaxing and healing massage treatments."
Teachers, like many professionals, find the rejuvenating aspects of Thai massage and other massage services Rutsamee offers very effective. Health benefits of massage include:

Reducing neck and back pain
Boosting immunity by activating the lymphatic system
Improving circulation to eliminate migraine headaches
Promoting relaxation and increasing energy
Improving sleep patterns and decreasing irritability
"You're going to feel invigorated, refreshed and happier after a Thai massage or other type of massage that Rutsamee offers," said Yim. Rutsamee massage services include Thai Foot Scrub and Reflexology, Swedish massage, Deep Tissue massage, Zen Shiatsu Massage, Thai Therapeutic massage, and prenatal massage, among others. In particular, Yin said, teachers may be interested in the Thai Foot Scrub because they stand on their feet all day.
"Teachers, like myself, are under a lot of pressure throughout the year and, from my experience, massage can help relieve stress, reduce tension, and alleviate back pain that can build," said Jessica Ferrer, a third grade teacher at Venetia Valley School in San Rafael. "As a teacher, I spend eight hours on my feet every day and it can be exhausting and wear you down pretty fast."
Educators at all levels may find an organic foot scrub & reflexology massage particularly restorative. Rutsamee's Thai Foot Scrub & Reflexology Massage focuses on applying pressure to certain reflex zones on the bottom of the feet that contain millions of nerve endings. These points are associated with specific organs in the body and energy centers and when stimulated have a therapeutic effect. "Foot reflexology involves stretching and massaging the lower leg," Yim explained. "A foot reflexology massage will bring significant relaxation and healing."
Ferrer added that it's not uncommon for teachers to be drained physically, even after a successful school day. "The body gets tired just from moving around on your feet all day," she went on. "The responsibilities of being a teacher do take their toll--especially now at the end of the school year."
Yim said that Rutsamee Thai Spa BodyWork's special promotion for teachers and school employees will "help them start their summer vacation feeling relaxed and rejuvenated."
Rutsamee Thai Spa BodyWork is a therapeutic Thai massage business located in San Rafael and serving the entire San Francisco Bay Area. Rutsamee offers a wide range of massage services: Swedish, Deep Tissue, Shiatsu, Thai Therapeutic, and Foot Reflexology among other massage techniques.
Contact:
Yuri Yim
Rutsamee Thai Spa BodyWork
http://www.rutsamee.com
415-524-2771
RutsameeThaiSpa(at)gmail(dot)com
###