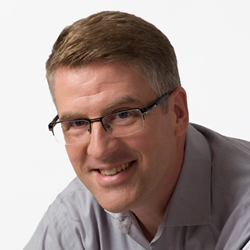 Whether it's the North America-only datacenters, the lagging integration, or the cloud-only focus, many of our enterprise subscribers have indicated a lack of comfort with Yammer. It's important for them to be able to evaluate plausible alternatives.
Boston (PRWEB) June 26, 2014
A growing number of third-party vendors has emerged to provide alternatives for adding social capabilities to Microsoft SharePoint, according to new research by independent analyst firm Real Story Group (http://www.realstorygroup.com).
RSG's newly released version 5.0 of its Enterprise Collaboration and Social Software Report evaluates 25 vendors, including Microsoft SharePoint, as well as a new category of solutions, "Social Enterprise Layers and SharePoint Supplements."
"With its acquisition of Yammer just on the eve of the 2013 release, Microsoft was signaling SharePoint's limitations with respect to enterprise social networking," explains RSG Senior Analyst Kashyap Kompella. "So the question becomes not whether to supplement SharePoint for social, but rather, how to supplement SharePoint."
Major packaged SharePoint add-ons that RSG evaluates:

Sitrion, formerly known as NewsGator, continues to offer polished applications for SharePoint, and is trying to expand its portfolio to include social applications around SAP
harmon.ie is an add-on to SharePoint / Office 365, and while it only addresses a subset of the functionality of the larger SharePoint platform, it takes a novel approach to usability
Neudesic Pulse is both standalone social networking software as well as a tool that can add social capabilities to SharePoint and other collaboration applications
Tibco Tibbr and VMware's Socialcast also provide plausible alternatives as broad social layers within an enterprise
Yammer is increasingly integrated with Office 365, but has a mixed history in large, global enterprises
"SharePoint offers some very credible document collaboration services, but tends to lag in people-oriented collaboration services," notes RSG Founder Tony Byrne. "So it's increasingly important for enterprises to evaluate options for overlaying social capabilities on top of SharePoint."
The 494-page Enterprise Collaboration and Social Software Report is available as a single online purchase or as an annual subscription with regular updates.