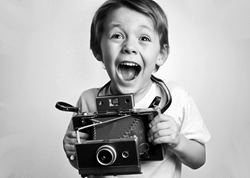 Palo Alto, CA (PRWEB) June 20, 2014
DigiLabs Pro, a leader in web gallery hosting serving wedding photographers since 2001, teamed up with The Wedding Report, Inc., a leading market research firm specializing in the wedding business, to organize the biggest photography survey ever for photographers, by photographers as most questions on the survey were submitted by photographers.
The photography world is rapidly changing, and photographers and vendors are finding ways to quickly adapt to accommodate these industry changes. Advances in technology and new attitudes towards professional photographers and their services are causing a shift towards the "digital only" age. The survey was conducted to address these changing trends and developments and our aim was to discover how the photography industry changes impact professional photographers' jobs, business tactics and overall opinions of the industry and their colleagues.
"With the professional photography market changing at such a rapid pace, we hoped that the 2014 photography survey results would give photographers more in-depth insight on the trends and problems that photographers are facing today," said Chanan Steinhart, CEO of DigiLabs Pro.
Photographers were invited to submit questions to the survey and the ones that were most frequently asked were selected to comprise the survey. Hundreds of photographers of all experience levels participated in the survey.
Questions on the survey included:

How do you see the future of wedding photography unfolding?
Do you offer a "digital only" package?
What methods do you use to reach new customers?
What trends, issues or opportunities are you seeing in your area?
The results found that both full-time and part-time photographers are changing their practices to accommodate the changing demand in the digital age. Though photographers still cite referrals as their top method of reaching new clients, more and more photographers are relying on social media to increase their business. They are also starting to offer "digital only" packages to account for client demand, with over a third of photographers who offer such a package stating that more than 50% of their sales last year were digital only.
To view the survey's results in detail, please visit The 2014 Photography Survey here.
About DigiLabs Pro
DigiLabs Pro allows photographers to upload richly customized ecommerce-enabled web galleries personalized with the studio's unique branding. Our unique platform is invisible to the photographers' customers and allows consumers to create and order professional photo products including photo albums, prints, proof prints, canvas gallery wraps, photo books, cards, double-sided proof magazines, calendars and more.