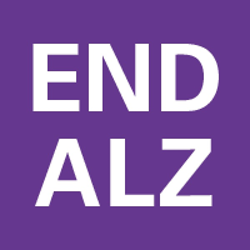 "For many families, Alzheimer's is the most difficult challenge they will ever face, and yet so many face it with vigor, persistence and love," Linda Mitchell president and CEO Alzheimer's Association of Colorado.
Denver, Colorado (PRWEB) June 16, 2014
There are at least 44 million people worldwide living with Alzheimer's disease and other dementias, including more than 60,000 here in Colorado. Despite its soaring prevalence, Alzheimer's disease is still largely misunderstood. The inaugural Alzheimer's & Brain Awareness Month is an opportunity to raise awareness of the Alzheimer's crisis and educate people on the realities of the disease. The Alzheimer's Association is asking everyone with a brain to join the purple movement this June and help protect our greatest assets.
Often thought of as minor memory loss, Alzheimer's is a fatal disease that kills nerve cells and tissue in the brain, affecting an individual's ability to remember, think and plan. As the disease advances, the brain shrinks dramatically due to cell death. Individuals lose their ability to communicate, recognize family and friends and care for themselves.
According to the Alzheimer's Association 2014 Alzheimer's Disease Facts and Figures report, nearly a quarter (24%) of people agree with the mistaken belief that Alzheimer's must run in their family for them to be at risk. When looking at certain ethnic groups, these numbers were even higher. A third of Latinos (33%) and almost half of Asians (45%) agreed with that incorrect statement. In actuality, everyone with a brain is at risk for Alzheimer's, a disease that currently has no way to prevent, stop or even slow its progression.
"For many families, Alzheimer's is the most difficult challenge they will ever face, and yet so many face it with vigor, persistence and love," stated Linda Mitchell, president and CEO of the Alzheimer's Association of Colorado. "We are honored to stand with them by providing the care and support that they need but we know there are thousands in Colorado we haven't yet reached who don't know we are here with support. Help us spread the word and join us this month as we shine a light on the disease by going purple."
On June 21, the summer solstice, people around the world will honor the strength, passion and endurance of those facing Alzheimer's with a day of team fundraising and awareness activities. Participants in The Longest Day® complete approximately 16 hours fundraising and increasing awareness by doing what they love such as running, biking, hiking, knitting, swimming, and playing cards. To join or start a team, visit alz.org/thelongestday
Other ways to join the fight against Alzheimer's during June include:

Share the facts – Post and tweet about Alzheimer's and brain risk throughout the month. "If you have a brain, you are at risk for Alzheimer's disease."
Be social – Turn Facebook purple using an END ALZ graphic as profile picture.
Post to My Brain Matters-Goal of 1 million strong, women sharing online at mybrain.alz.org
Go purple – Wear purple on Saturday, June 21, the longest day of the year, to support those facing the devastation of Alzheimer's every day.
Become an Alzheimer's advocate and write members of Congress to ask for more federal funding for Alzheimer's research.
For more information on Alzheimer's disease, how to get involved and for purple gear, visit alz.org/abam.
The Alzheimer's Association Colorado Chapter is the premier source of information and support for the more than 60,000 Coloradoans with Alzheimer's disease, and their more than 229,000 caregivers. Through its statewide network of offices, the Alzheimer's Association offers education, counseling, support groups, Medic Alert + Safe Return and Comfort Zone, and a 24-hour Helpline, at no cost to families, and funds advancements in research to prevent, treat and eventually conquer this disease. The Alzheimer's Association advocates for those living with Alzheimer's and their families on related legislative issues, and with health and long-term care providers. For more information call the Alzheimer's Association Colorado Chapter Helpline at 800.272.3900, or visit alz.org/co.