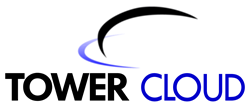 Chicago, IL (PRWEB) June 17, 2014
Tower Cloud, Inc., a wireless infrastructure specialist providing backhaul transport services across the southeastern United States, has completed a 10G wave upgrade throughout the majority of its southeastern US network, bringing metro market capacity to underserved rural market customers across Florida, Georgia, South Carolina and Alabama. The company also enabled IP services in markets such as Valdosta, Hawkinsville and Kingsland, Georgia by installing 1G routers for local ISPs to leverage, connecting communities never before served with such capacity.
Unlike other backhaul service providers, Tower Cloud has a unique rural community engagement approach that delivers high capacity services across rural America with a focus on community success.
Rather than lacing fiber across a rural market to bring connectivity where it is needed, Tower Cloud examines how it can build up communities by partnering with businesses and municipalities to leverage existing fiber assets, and build new routes in a manner that brings work and revenue to the very community that is benefitting from the high capacity services.
"By successfully creating a unique partnership strategy that ties together existing community infrastructure, leased assets and new construction, Tower Cloud is able to rapidly deploy rural cells sites for all major carriers in its market at a competitive price point," said Tower Cloud president and CEO, Ronald Mudry. "Carriers are now able to bring high capacity services to otherwise unconnected communities, resulting in an ongoing positive economic impact on hundreds of rural communities, thousands of businesses, and five of our nation's most important military bases."
One example of this community-focused approach to rural network development has been implemented with CNS, the governing body managing all network investments for the South Georgia Governmental Services Authority (SGGSA), which includes all the fiber assets between Thomasville, Moultrie, Camilla and Cairo, Georgia. When Tower Cloud was expanding its south Georgia network, they engaged with CNS to learn how to best partner with their community to not only bring high capacity services to the area, but have the most beneficial impact on the community.
Residents and businesses are feeling Tower Cloud's impact across this community alike in tangible, quantifiable ways:
-Community Revenue Generation: Tower Cloud leased dark fiber from SGGSA, lowering the municipalities overall cost structure, in fact turning the costs to manage their overbuilt fiber networks instead into a source of revenue generation for all four communities.
-Revenue Generation & Expanded Carrier Access: Tower Cloud needed to reach a number of towers nearby the SGGSA networks, but that were not fiber connected at the time. Tower Cloud was able to turn this into a source of revenue generation for the community as well by hiring CNS to build the fiber, reimbursing them for costs and then leasing the new fiber build, adding significant additional and unexpected revenue for the municipalities.
-Expanded Carrier Access: Due to Tower Cloud connecting the SGGSA network together in a meaningful way, major wireless carriers circuits now run through CNS's head end, resulting in the community now enjoying a connection to their largest neighbouring community of Valdosta, Georgia.
"Our municipal partner, CNS, located in Thomasville, Moultrie, Camilla and Cairo, GA has been very creative in working with Tower Cloud to expand our South GA network. We rely on CNS's existing facilities to complete our optical backbone rings and provide access to remote cell sites. CNS has also funded and constructed new connector routes, spurs and laterals for Tower Cloud's exclusive use, which we then lease back from CNS on a long-term basis. Tower Cloud gains speed to market, the residents of South GA benefit from access to advanced broadband wireless services and the municipal government gains a reliable long-term revenue source. Overall a win/win/win," said SGGSA Director, Frank Cannon.
About Tower Cloud:
Tower Cloud, Inc. is a leading provider of broadband transport services in the southeastern United States. Carriers and enterprises with high capacity demands select Tower Cloud and it's Generation Independent Networks™ when they need the highest quality network services, combined with guaranteed flexibility and customer support to achieve their immediate and evolving growth initiatives.
Tower Cloud's unique approach to wireless infrastructure development provides customers with the experience of limitless capacity; effortlessly meeting the demands "always on devices" pose to communication platforms. Tower Cloud operates networks throughout Georgia, Florida, Alabama and South Carolina, serving major metro and rural markets with equal attention to speed and scalability. Headquartered in St. Petersburg, Florida, the company was founded in 2006 and was named to the Inc. 500 list of Fastest Growing Private Companies in 2013. For more information visit http://www.towercloud.com.