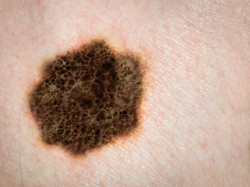 The safest way to get a tan is to use spray on tans or sunless tanning solutions bought over the counter.
(PRWEB) June 16, 2014
We all enjoy having fun in the great outdoors. Whether someone is hiking, swimming horseback riding, or just having a picnic, the lure of a sunny day is hard to resist. Doctors have been telling people for years to wear sunscreen when they go outdoors, but the honest truth is that few people listen. The reason for this concern is of the lurking danger of melanoma, which is the most dangerous form of skin cancer, and that the number of melanoma cases continue to rise every year. In fact, the occurrence of melanoma has tripled over the last three decades alone and is now one of the top ten causes of new cancer incidents. Every eight minutes in the USA, another person is diagnosed with melanoma.
What exactly is melanoma? It is a cancerous growth that develops when unrepaired DNA damage to skin cells (usually caused by UV radiation from sunlight or tanning beds) triggers mutations, which leads to the skin cells to rapidly multiply and form malignant tumors. Most people are initially unaware that they have melanoma due to the fact that it often resembles moles, and that they also can even develop from moles. Most melanomas are black or brown, but they can also be pink, red, purple, blue, skin-colored, or white. Left untreated, the cancer can spread to other parts of the body.
While melanoma isn't the most common form of skin cancer, it is the most deadly. This year alone, the American Cancer Society estimates that there will be around 76,100 new cases (43,890 in men and 32,210 in women) and that around 9,710 people will die from melanoma (6,470 mean and 3,240 women). The risk of melanoma increases with age, but it is increasingly being diagnosed in young people as well. In fact, it is one of the most common types of cancer in young adults, especially young women. Why is this?
A main culprit in the rise of melanoma cases for young adults is tanning. Dr. F. Victor Rueckl, dermatologist at Lakes Dermatology, says that while young people are coming in for check-ups on a more regular basis, the fact remains that they're still damaging their bodies by tanning. Dr. Rueckl says, "We all know tanning beds are terrible, but still everyone seems to go in them for the 'big' events: prom, graduation, pre-trip to Mexico, reunions, etc." The safest way to get a tan is to use spray on tans or sunless tanning solutions bought over the counter.
How To Protect Yourself
There are several ways to protect yourself from getting melanoma. Limit the amount of time you spend outdoors from 10am to 4pm as the UV rays are strongest at this time. If you have to be outside, use available shade to limit your exposure. Always wear sunscreen with a SPF of 15 or higher when going outdoors and reapply every two hours or after swimming, working, playing, or exercising outdoors. Wear sunglasses that provide a minimum of 99% UVA and UVB protection and wear a wide brimmed hat to cover areas that are normally overexposed.
Another way to protect yourself is to know the warning signs of melanoma, which are called the ABCDEs: asymmetry, border, color, diameter, and evolving. Asymmetry means that if you were to draw a line through a mole, the two halves would not match. Border refers to the fact that an early melanoma tends to have uneven border, and that the edges may be scalloped or notched. Color stands for that having a variety of colors in a single spot is another danger sign to look out for, and even various shades of the same color may be troubling. The melanoma could also change color as well. Diameter means that the average melanoma is larger than the size of a standard pencil eraser, but that they can be smaller when first detected. Evolving refers to that any change in a spot (size, shape, color, elevation) is another warning sign of melanoma. This also includes traits such as itching, bleeding, or crusting. This is why it is vital that a person self-check themselves regularly, but Dr. Rueckl also stresses regular appointments with a dermatologist so they can go over the patient's body with a fine tooth comb. The specialists at Lakes Dermatology are experienced and know exactly what they're looking for. Plus they can see where you cannot.
Early detection is key for surviving melanoma. If detected early, the cure rate is almost 100%. If melanoma is detected or suspected, the first procedure is to do a biopsy to confirm the presence of the cancer. If the melanoma is detected early enough, it may be possible to remove it during an office visit. The lowest and simplest level of treatment is excision, where the skin is numbed and the dermatologist simply cuts out the melanoma and some surrounding skin. Mohs surgery is a more complete form of cancer removal and requires dermatologists to have additional education in Mohs surgery. Dr. Rueckl of Lakes Dermatology was trained in Mohs surgery in Irvine, California, and has been performing Mohs surgeries for over 25 years. He has done thousands of Mohs surgeries and is board certified by the American Society for Mohs Surgery.
Overall, the importance of being aware of the causes of melanoma cannot be stressed enough. The number of cases increase every year, and young adults are increasingly using tanning salons to prep for big events, putting them at greater risk for this deadly cancer. The surest way to protect yourself is to minimize your exposure to UV rays, self-check by using the ABCDEs of melanoma, and regularly have an appointment with a certified dermatologist, such as Dr. Rueckl of Lakes Dermatology. Early detection can save your life.
References:
1) http://curemelanoma.org/about-melanoma/educate-yourself/
2) http://www.cancer.org/cancer/skincancer-melanoma/detailedguide/melanoma-skin-cancer-key-statistics
3) Quote from Dr. F. Victor Rueckl, dermatologist at Lakes Dermatology