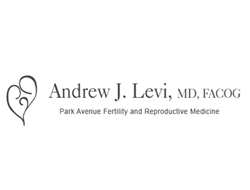 "To be recognized as a Vitals.com Top 10 Doctor in Connecticut is an honor, because it means our patient's are happy. We pride ourselves on offering the highest levels of compassion and personal care to all who visit our offices."
Trumbull, CT (PRWEB) June 16, 2014
Dr. Andrew Levi, founder of Park Avenue Fertility and Reproductive Medicine, was selected as a Vitals.com Top 10 Doctor in Connecticut. Results were taken from patient ratings on doctors in specific fields. Dr. Levi's extensive experience as a Reproductive Endocrinologist as well as the friendliness and quality of his staff contributed to his high overall patient satisfaction. Dr. Levi is among the top 1% of 870,000 active doctors to be selected by his patients for the award.
Vitals Top 10 Doctors is an awards and recognition program that considers patients' reviews and ratings to determine which doctors qualify for the distinction. Along with an overall rating score and written review, patients can rate multiple factors such as bedside manor, follow-up, average wait times, staff courtesy, and accurate diagnosis when reviewing physicians.
Dr. Levi and his staff have dedicated their Fairfield, Norwalk, and Trumbull offices to providing excellent one-on-one care between Dr. Levi and his patients. "To be recognized as a Vitals.com Top 10 Doctor in Connecticut is an honor, because it means our patient's are happy. We pride ourselves on offering the highest levels of compassion and personal care to all who visit our offices."
Park Avenue Fertility in Connecticut is a leader in assisted reproduction with some of the highest IVF success rates in Fairfield County. They offer the most innovative treatment options such as natural cycle and traditional in vitro fertilization (IVF), intrauterine insemination (IUI), blastocyst culture and transfer, pre-implantation genetic diagnosis (PGD), egg donation and gestational surrogacy. Additionally, Dr. Levi offers diagnosis and care for recurrent miscarriage, male infertility, and endocrine disorders. To learn more about treatment with Park Avenue Fertility, contact their offices at 855-901-BABY or 203-372-6700.
Park Avenue Fertility proudly serves the following Areas:
Ansonia, Bethel, Branford, Bridgeport, Brookfield, Cheshire, Danbury, Darien, Derby, Easton, Fairfield, Guilford, Hamden, Litchfield, Madison, Milford, Monroe, Naugatuck, New Fairfield, New Canaan, New Haven, Newtown, Norwalk, Orange, Oxford, Prospect, Ridgefield, Seymour, Shelton, Stamford, Stratford, Trumbull, Walcott, Wallingford, Waterbury, Weston, Westport, Wilton, Woodbury, Fairfield County and surrounding Connecticut cities.