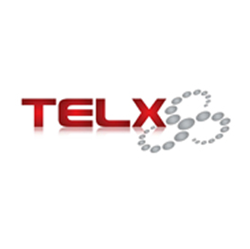 MIAMI, FL (PRWEB) June 16, 2014
In today's business world, email is a business's main communication tool. Companies have a high demand for efficient ways to access email, calendars, contacts, etc. Businesses, no matter what size, need a messaging system that addresses messaging and security needs while fitting within cost and resource limitations. Microsoft Hosted Exchange is the dominant product in the market of email and collaboration software. Telx Computers, a Miami computer repair service company, is now offering businesses Hosted Microsoft Exchange for consistent, faster email services.
Telx Computer's improved Hosted Exchange assures that a business's email is protected against both inbound and outbound threats. With powerful anti-spam and anti-virus, Hosted Exchange protects business systems from email infections, and with an easy-to-use control panel, specific users can be designated appropriate services; features for them can also be designed.
Even the largest businesses can benefit from the many cost-saving benefits of using Hosted Exchange. Small business or large organization, a business' IT team has more important things to do than worry about problems with email. Naturally, it should be an automatic process. Telx Computers provides these services to businesses, dealing with all Hosted Exchange and email-related needs.
For those businesses that are currently hosting Microsoft Exchange without an out-sourced IT team, valuable time and money is being wasted. Using secure third-party hosting from Telx Computers can allow the business's main IT team time to deal with more business-related, critical projects. With an out-sourced IT team, resources can be used more efficiently, and a lot of money can be saved in the process.
Email that is constantly running slowly, not at all, or isn't always available to remote workers isn't beneficial to anyone. For maximum uptime and productivity, Microsoft Hosted Exchange services from a third-party are the best option. Hosted Microsoft Exchange services from Telx Computers provide businesses with consistent uptime, fast email performance, and anytime, anywhere access for employees working from remote locations.
A business's email, calendar, and contacts are its most valuable assets. If those assets aren't backed up properly, they could be lost. Valuable time and resources are being wasted if a business's main IT support team is manually backing up all assets. With Microsoft Hosted Exchange, Telx Computers provides businesses with the highest security standards to continuously back-up data so that it remains safe.
About Telx Computers:
Telx Computers, a Miami computer services company, is one of the leaders in providing IT Services in Miami. Telx Computers specializes in providing first class IT services, computer repair and technical support.
The highly acclaimed tech support Miami organization is one of the premier IT companies available for immediate help desk questions, computer repairs and remote support.
For more information, contact Telx Computers by calling 1-800-MY Telx 4 (698-3594), (305)935.3876 visit http://www.telxcomputers.com/contact-us/.