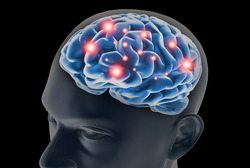 Phoenix, AZ (PRWEB) June 17, 2014
Acclaimed neurosurgeon Peter Nakaji has joined with several of his colleagues to publish four academic papers discussing methods of diagnosing tumors in the human brain. These methods would allow for the diagnosis of tumors either in the operating room during brain surgery or shortly thereafter. Conversely, traditional pathology generally requires between two days and two weeks.
Each of the four papers discusses a distinct technology that could, in the estimation of the authors, prove useful in developing more timely diagnosis of cancerous tumors, which in turn would enable neurosurgeons to act upon malignant growths more quickly. The successful treatment of cancer depends on its being detected in as early a stage as possible. The findings of Dr. Nakaji and his colleagues suggest that valuable days could be trimmed off the diagnostic process, which could make the difference between life and death for many patients.
The specific technologies discussed in the papers include laser scanning confocal endomicroscopy (LSCE), the use of sulforhodamine 101 (SR101) in the staining of astrocytes, the collection and storage of surgical biopsies (biobanking) for later research, and a handheld visible-wavelength confocal endomicroscope imaging system.
In discussing LSCE, the authors explain how the technology allows for the examination of abnormal tissue masses on the brain during surgery and its potential for making intraoperative tissue diagnoses more feasible.
SR101 is discussed in the context of research into gliomas, or malignant tumors that originate from the brain's glial cells. SR101 can be used to stain astrocytes, the specialized glial cells that occur throughout the central nervous system, facilitating the study of astrocytoma, or tumors that arise from astrocytes.
The quality of the biopsy samples preserved via biobanking can be improved, argue the authors, through the use of confocal reflectance microscopy (CRM), which can distinguish between a cellular glioblastoma (an extremely invasive type of glioma) biopsy and a necrotic biopsy without altering DNA, RNA, or the protein expression of samples.
Confocal endomicroscopic imaging systems, while requiring further testing in clinical trials, could one day be used during brain surgeries to differentiate between normal brain tissue and brain tumors and tumor margins, which could help neurosurgeons to arrive at more definitive decisions during the surgical resection of brain tumors.
Dr. Nakaji is considered one of the foremost neurosurgeons in the United States, as well as a pioneer of minimally invasive brain surgery. These four most recent publications, written in collaboration with some of the most highly esteemed neurosurgical professionals in the nation, join Dr. Nakaji's extensive body of peer-reviewed articles and book chapters. In addition to operating his clinical neurosurgery practice in Phoenix, serving residents throughout Arizona and New Mexico, he is director of the neurosurgery residency program at Barrow Neurological Institute and principal investigator on more than a dozen research studies.
It is Dr. Nakaji's hope that the findings of his research studies, as presented in papers such as those recently published, will help to make neurosurgery a more efficient and effective field of medicine.
Dr. Peter Nakaji can be contacted at:
Barrow Neurosurgical Associates
2910 N Third Ave
Phoenix, AZ 85013
(602) 406-4808
Originally posted by Peter Nakaji