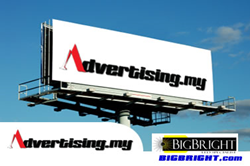 Kuala Lumpur (PRWEB) June 16, 2014
This will be carried out through the two new portals operated under this group which will be focusing on Malaysian Business and Design areas. This will strengthen the position of Advertising.my as the premier digital advertising service provider to all businesses in various industries around the country.
As part of this expansion plan, Advertising.my will be venturing further into offering more design-based services. This is done through a more aggressive promotion of architecture design reviews. Under the new segment, there will be reviews and write-ups of iconic buildings and structures in Malaysia. Prominent buildings like the Petronas Twin Towers, Dayabumi and the Sultan Abdul Samad building will be reviewed and analyzed in terms of design and architecture. Malaysian Designers can draw inspiration and ideas from these icons and learn more about the successful achievements of the country.
The MLM or Multi-level Marketing business segment in Malaysia is very vibrant and constantly improving. This is similar to many other countries where there are registered MLM companies that are marketing their products to the consumers directly. To learn more about the MLM companies, what they offer and how they operate, Advertising.my will now offer a portal about all these firms. Members can learn about what the business opportunities are, how to earn an income and what they can expect. This is because MLM businesses in Malaysia can be very lucrative and profitable if practiced properly and when hardwork is involved.
Apart from that, for members who are looking to invest more into a tried and tested brand, they can learn more about them at franchise.com.my. This is where there will be a business guide on all the popular franchise businesses that are available in Malaysia. Reviews of companies like 7-Eleven, McDonalds', Daily Fresh and Big Apple Donut are provided so that members are able to gain more insights into all the franchise business opportunities available before investing. This includes information like franchising fees, initial capital required and any other fees that are involved.
Where required, Advertising.my will now offer assistance on any business owners who would like to apply for government grants. Whether it is a single ad-hoc project, a research and development grant or a joint-venture, business owners can collaborate with Advertising.my to find the appropriate funding and suitable ministry to apply to.
Members will now be able to participate in more forums and seminars organized by Advertising.my. This will be organized periodically throughout the year which will involve all types of themes and issues. Based on the needs and requirements of the members, there will be Malaysian design forums, franchising seminars and talks by MLM companies to better educate members about issues like business opportunities, income potential, partnerships and many more.
As a leading agency in the LED industry, Advertising.my will be venturing into a few new modern technologies in this segment. This will involve offering a section on lighting automation and systems. This section will educate members and business owners about all the types of lighting automation systems that are available in the market. Whether it is for a small home or a large multi-storey building, there is a lighting automation system suitable for use. This will in turn translate to better cost savings and long-term practicality.
In the next few months, a section on Façade lighting in Malaysia will be launched. This will provide all the information pertaining to large scale Façade LED products will be provided. Business owners and management operators can now contact Advertising.my through this new section or read more about what they can be do with this technology. When it comes to Façade LED, a building can be used as a digital billboard at any scale which can garner new income opportunities.
Another new segment which will be launched is the DMX LED lighting. This platform is another option for building owners who wish to adopt the use of LED lights for illumination and ambience. By using the Malaysian DMX lighting system, controlling and management of lighting is a lot more convenient and efficient. As such, it can be more cost effective, ensuring that overheads are kept at a minimum.