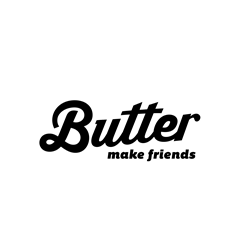 San Diego, Calif. (PRWEB) June 16, 2014
A study by social network app, Butter, and digital market research firm, Luth Research, confirms a distinct decline in Facebook use amongst millennials in the past year. The study reveals that the influential 15-30 demographic is doing so due to feelings of boredom using the network and a desire to connect with others outside of their existing social graph.
Based on behavioral data collected from Luth's 30,000 member ZQ Intelligence™ Digital Panel*, overall Facebook use has declined by 4% and average visit time per day on the network has steadily dropped from 28 minutes to 22 over the past year. Both overall use and average visit time per day have consistently decreased quarter to quarter since Q1 2013, indicating that the downward trends will likely continue.
Having seen strong growth of its millennial user base over the past year, Butter partnered with Luth and tapped its own community to uncover the reasons behind this shift. Of the 526 surveyed, a majority of the Butter users under 30 said that their primary reasons for using social media are to make new friends outside of their existing social circles and to fill time when bored.
47% of the Butter users surveyed confirm that their Facebook use has decreased noticeably. Among this group, 53% said they prefer other social networks, 45% expressed that Facebook is boring and has lost its edge and 25% indicated it is because their friends' use has decreased or stopped completely.
"The landscape of social media continues to evolve as consumer wants and desires change," said Becky Wu, Ph.D., Senior Executive Vice President Research at Luth Research. "Passive online behavior tracking reveals a gradual, but clear, shift away from dominant social networks like Facebook. The young age cohort is seeking out other social media destinations for meeting new people and a unique experience. They are the leading indication of what is to come in the next big wave in social media."
Butter users say that they use the app in particular because of a need for a new social network (52%), to placate boredom (49%), and because of the app's focus on connecting them with new friends outside their existing social circles (48%).
"This survey reinforces that people are returning to the original spirit of using social networks to discover new friends rather than interacting with existing ones," said Butter Co-Founder Duncan McLaren. "Our users spend over 170 minutes a month on Butter because they are engaging with new people in a fun, positive environment. The graph of potential new friends is the future of social and we are excited to be a driving force behind it."
Butter originally launched out of Santa Monica's MuckerLab in 2013 and has experienced strong, organic growth in its active user base. The co-founders and community managers at Butter have a uniquely close relationship with its users, and have developed a tight-knit, positive community that indulges millennials' desire to express themselves and connect with new friends.
*ZQ Intelligence™ is Luth Research's permission-based technology platform that tracks consumer behaviors and activities across computers (desktops & laptops), smartphones, and tablets. It combines the digital information with quantitative and qualitative research among the same individuals, giving single-source insights on how consumers navigate through their path to purchase across product categories.
###
About Butter
Butter is an app to make new friends through photos and messaging. The app creates meaningful friendships by connecting people from all over the world who share similar interests. Over 90% of the app's reviews are 5 stars. Everyone loves Butter! To start making friends visit http://www.GetButter.me
About Luth Research
For more than 35 years, Luth Research has been a leader in the market research industry by responding to our clients' most critical business needs. Powered by our proprietary online research panel and cross-platform digital tracking capabilities, our innovative research methods help today's businesses thrive. From segmentation and brand tracking, to enhancing survey research with digital data, we blend research expertise with proprietary data collection abilities to deliver insights that propel our clients ahead of their competition. We also offer traditional focus group and call center services in our state-of-the-art facilities.