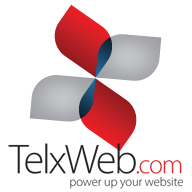 MIAMI, FL (PRWEB) June 16, 2014
Almost every business, large or small, uses some sort of a content management system (CMS). A content management system is a web interface that helps its user to manage the entire administration or provides a back end that makes it an easy job for the client to add new pages or posts on the existing format so as to avoid the use of complicated web programming. The features of a CMS vary, but most include web-based publishing, format management, revision control, and indexing, search, and retrieval. Telx Web, a Web Design Company in Miami, announces a new, personalized website design package for businesses.
Telx Web will work with businesses to help design, develop, and deploy an online face for their business with customized packages, at affordable prices without sacrificing quality. Telx Web has a skilled team of web designers Miami experts with expertise in various aspects of web design; they design sites that are unique and individual for each company, developed on latest technology platforms including responsive websites.
Content management systems provide web-based publishing features that allow businesses to use approved templates, and other tools to create or modify their web content. This format management feature allows documents to be formatted into HTML or PDF for the website. A revision control feature allows content to be updated to a newer version or restored to a previous version. Revision control also tracks any changes made to files by individuals.
Content management systems include additional features of indexing, search, and retrieval. A CMS system indexes all data within an organization. Individuals can then search for data using keywords, which the CMS system retrieves.
A content management system offers many benefits, the impact of which will be far felt beyond just the web team and online community. Streamlined communications and better sharing of information will increase customer satisfaction, and help an agency to deliver information available at anytime, anywhere, on any device.
About Telx Web:
For over 10 years, small companies and big corporations alike have relied on Telx Web, a Miami web design company, for high-end business websites and intelligently constructed marketing strategies.
Companies of all sizes choose Telx Web for their expertise in designing the right website style which best fits each business image.
Telx Web is also Miami's premier search engine optimization (SEO) company helping businesses reach the top of the world's most popular search engines such as Google, Bing, Yahoo, and AOL.
Based on their success in helping clients increase their exposure online, Telx Web has firmly established a reputation as the Miami SEO company preferred choice in attracting more consumers to their client's websites.
As the Miami SEO expert company, the Telx Web approach to marketing has increased their client's exposure online which, in turn, raised their bottom line.
One major component which separates Telx Web from other website design Miami companies is their diverse staff of multi-talented, out-of-the-box designers working in conjunction with strategic, process-oriented strategists.
Together, both types of thinkers create designs and strategies which better businesses and increase profits.
For more information on the services Telx Web provides, contact them directly by calling 1-800-7070.WEB (932), (305) 615.1656 or visiting their website http://telxweb.com/contact/contact-us/