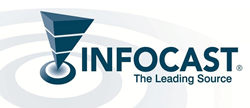 Forward-looking mining companies must manage water more effectively in order to stay commercially viable
Los Angeles, CA (PRWEB) June 16, 2014
Infocast, a leading business intelligence and networking events producer in the water and mining industries, is pleased to announce its inaugural Mining Water Treatment & Management Summit, scheduled for August 6-8, 2014 in Brisbane, QLD.
Mining in Australia is undergoing a period of intense change, with increasingly volatile commodity prices and tightening environmental regulations. Additionally, shifts in weather patterns are leading to more intense floods and periods of drought, and weather events that are harder to predict. With profit margins so tight and mine water becoming tougher and more expensive to manage, choices among viable mine sites will increasingly be made based on where the water situation is optimal.
As a result, forward-looking mining companies must manage water more effectively in order to stay commercially viable. It is critical to implement and refine cost effective and sustainable water management systems, to maximize opportunities to reuse water, and to prepare for tightening water regulations. Only those armed with the most up-to-date information and strategies will succeed in a rapidly-changing mining environment.
Following the massive success of Infocast's Water Management for Mining conference series held throughout the Americas, Infocast is pleased to bring the Mining Water Management & Treatment Summit to Australia. This critical and timely event provides mining companies, water technology companies, engineers, water infrastructure specialists, regulators, academics and others with a unique forum to meet, network, dig into the issues, and brainstorm solutions for effective water management for the industry.
This event will feature Miners, EPCs, Field Service Companies and Water Tech experts from Mutiny Gold Ltd., PT Agincourt Resources (A Subsidiary of G-Resources Group Ltd.), MWH Global, RPS Australia Asia Pacific, Aquatis, Aveng Water Australia, Cardno Entrix, , CH2M Hill, Department Of Environment and Heritage Protection, GHD, Hyder Consulting Pty Ltd., Koch Membrane Systems, Centre for Water in The Minerals Industry and many more!
To join the event as a speaker or a sponsor, contact Tim Parsons at timp(at)nfocastevents(dot)com. For more information or to register, visit the event website at infocastinc.com/aus-mining or call (+1) 818-888-4444.
About Infocast
For over 25 years, Infocast has produced the highest quality events, tailored to the needs of the industries we serve. We intensively research the marketplace, pulling from an extensive network of experts to give you the information and connections to succeed.