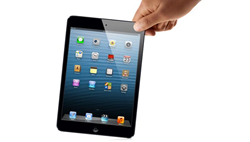 Get More Customers to Buy Now
Las Vegas, Nevada (PRWEB) July 02, 2014
Please LIKE us on Facebook: https://www.facebook.com/vipfinancing/
VIP Financing Solutions LLC, offers the most comprehensive Consumer Financing and No Credit Check Consumer Financing options available. For 2014, consumer credit scores have been lowered down to 490. That is well below the average FICO score in the United States, which means 95% approvals. In addition, a flat 3% merchant fee will be charged on the total amount being financed. For example, if a customer finances an item or service for $1,000, the bank will deduct $30 and direct-deposit $970 to a current business bank account within 48 hours. The 3% merchant fee is a flat fee, meaning that regardless of the customer's credit score, higher fees will never be charged.
Other changes VIP Financing Solutions have made are no machines to buy or lease and there are no contracts to sign. The system is now 100% paperless, which means there are no documents to fax in, no collecting of bank statements or pay stubs and no customer signatures. The customer will identify themselves through the system, so there is no need to check I.D.'s.
Founded in 2005, VIP Financing Solutions, LLC has been responding to the needs of small business owners and creating customized solutions that work for business. By offering Consumer Financing as well as specialized No Credit Check Financing, businesses are not only surviving in these tough economic times, but thriving as well. Offering customers and clients finance programs will establish small companies as definitive leader in particular industries. By using multiple lenders and state of the art technology, the system can create a business solution that will increase customer base and give a better looking bottom line.
VIP Financing Solution, LLC can be visited at https://offer-vip-financing.com/
The mission is simply to do the very best to Help Grow Businesses.