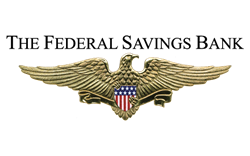 one must be careful when purchasing a vacant home, as the low price paid could be offset by expensive repairs.
Chicago, IL (PRWEB) June 15, 2014
During the housing downturn, many American homeowners lost their homes to foreclosure. With no mortgage refinance or short sale opportunities available, their properties were claimed by the bank. While these are sad circumstances, these homes can present some positive news for current home buyers. The Federal Savings Bank reminders readers that many have been on the market for some time and are available for a good deal today.
Readers should know that once a property is under the bank's control - known as real estate-owned homes - they fall into a state of disrepair while they're unoccupied. For this reason, one must be careful when purchasing a vacant home, as the low price paid could be offset by expensive repairs. This is especially true now as many foreclosed homes are still being listed in a state of despair. First-time Home Buyers are also tempted to purchase a foreclosed home since low inventories limit peoples choices. Thus, limited supply simply forces demand 9buyers) to purchase whatever may be available.
Here are some factors to consider when viewing a vacant home:
See if the utilities are turned on
A thorough home inspection is necessary when buying a property that has been unoccupied. People can abandon their home for many reasons besides foreclosure, such as a job relocation or death. Given these varying circumstances, the property's state of disrepair can greatly vary, which is why a professional opinion can come in handy.
However, if the utilities are turned off, an expert can't ensure that the electrical, plumbing and gas systems are free of any problems that could be hazardous. While one can pay to have the utilities turned on for the inspection, a deposit will be likely, which could turn into a financial loss if the property has too many problems to be a profitable investment.
One may have trouble getting homeowners insurance
Some insurance providers won't provide coverage for a property that's been vacant because it poses too much of a financial risk. Even if granted a policy, it could spell higher premiums.
Insurers that are willing to cover a previously vacant home will often require that one of their agents visit the property to conduct another property inspection. Each negative aspect noted by this second review could lead to additional fees.
Vacant homes aren't turnkey properties
After closing on a low cost mortgage for the home and moving, there will be more expenses. Due to the months or even years of neglect, some heavy duty cleaning may be needed and possibly some renovation projects. Vacant properties are often the targets of vandalism and theft, and a host of other problems could occur including:

Mold
Rodents, insects and other pests
Stolen soffit, copper wiring and fascia
Broken appliances and pipes
Is a vacant home right for you?
If you're interested in doing some extra work on a property, an abandoned house could be a good way to get a deal on a new home purchase. Keep in mind that putting time into the property as well as money may not make this the best choice if needing to move right away.
For information about how to get a low rate mortgage to purchase a fixer-upper, contact The Federal Savings Bank, a veteran owned bank.