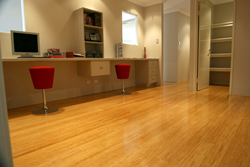 (PRWEB) June 14, 2014
BambooIndustry.com, a well-known supplier of high quality bamboo products, has released its new collection of cheap bamboo floorings. In addition, the company is now providing great discounts, from 10 to 30 percent off, on these brand new floorings. All the international clients that place an order before June 27 can enjoy a discounted shipping cost.
In addition to discounted bamboo floorings, BambooIndustry.com has many other useful items for the global customers, including bamboo panels, bamboo decks, bamboo fences, woven bamboo veneers and so on. In its online shop, worldwide clients s can obtain their favourite items through some clicks of a mouse.
It is worthy to mention that the company announces new arrivals every week. A large variety of natural bamboo products are available on company's website. BambooIndustry.com is established and run by top clothing experts; it hopes to offer perfect solutions for those who are looking for affordable bamboo items.
The company's senior spokesman says, "We are pleased to launch the special offer on bamboo floorings. The big sale is specially launched to show our appreciation to customers who have supported us for several years. On our website, all people can get cheap bamboo products. Please pay attention that the special offer will come to an end soon."
About BambooIndustry.com
BambooIndustry.com is a website that belongs to BothBest Bamboo Flooring Co. Ltd., a professional supplier and exporter of bamboo products. Certified by both ISO9001:2008 and ISO14001:2004, the company has 8 years of experience in the manufacturing and wholesale of bamboo flooring products. It strives to bring its customers the latest styles and innovations of bamboo flooring, bamboo paneling, bamboo plywoods, bamboo furniture, and other bamboo products.
More information can be found at http://www.bambooindustry.com.