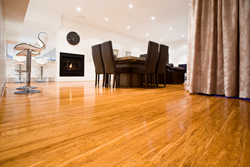 (PRWEB) June 15, 2014
BambooIndustry.com is a popular supplier in the bamboo industry. Recently, the company has announced its bamboo flooring promotion; the current discount is up to 30% off. According to the company's sales representative, these discounted cheap bamboo floorings will be available until June 25, 2014.
The sales representative states, "We are proud to launch the special offer for our high quality bamboo floorings. Nowadays, practical bamboo floorings are popular in the international market. Our extensive collection of bamboo floorings is made by top experts. And, all of them are offered at affordable prices, so worldwide customers can save a barrel of money when shopping at BambooIndustry.com. As is known to all, an elegant bamboo flooring is a must for those who want to make their houses more comfortable. Thus, I have confidence in this promotion."
True enough, all BambooIndustry.com's bamboo floorings are well manufactured by skilled workers. BambooIndustry.com is a long established company, and it has hundreds of great products for sale. The company is able to create almost all kinds of top quality bamboo products.
Distributors who are looking for inexpensive and great floorings can now visit the company's one stop website. The company's experienced designers are always ready to help customers to make the most efficient shopping decision.
About BambooIndustry.com
BambooIndustry.com is a website that belongs to BothBest Bamboo Flooring Co. Ltd., a professional supplier and exporter of bamboo products. Certified by both ISO9001:2008 and ISO14001:2004, the company has 8 years of experience in the manufacturing and wholesale of bamboo flooring products. It strives to bring its customers the latest styles and innovations of bamboo flooring, bamboo paneling, bamboo plywoods, bamboo furniture, and other bamboo products.
More information can be found at http://www.bambooindustry.com/bamboo-flooring/.