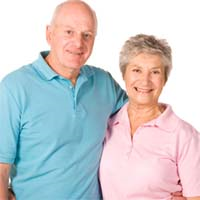 Elective excision was performed with good results and no recurrence...
Raleigh, NC (PRWEB) June 16, 2014
A new report details the successful treatment of a drug side effect in a woman on the popular mesothelioma medication, pemetrexed (brand name Alimta). The report has just been published on the Surviving Mesothelioma website. Click here to read it now.
Researchers in the departments of ophthalmology, oncology, and plastic surgery at Albany Medical College say the patient, who was on pemetrexed for non-small cell lung cancer, had developed persistent swelling of her lower eyelids that lasted for months after her chemotherapy. Eyelid swelling is a known side effect of pemetrexed, a drug frequently combined with cisplatin to treat pleural mesothelioma.
Neeraj Mangla, BS, lead author of the article, writes, "Elective excision was performed with good results and no recurrence after 6 months follow up."
The article, published in the journal Ophthalmic Plastic & Reconstructive Surgery, finds that pemetrexed appeared to trigger "changes typical of dermatochalasis [droopy eyelids] with dissolution of collagen and elastic bundles and marked dilation of lymphatic vessels" but that surgery fixed the problem.
"This patient's encouraging recovery from one of the life-limiting side effects of pemetrexed is good news for mesothelioma patients, most of whom will take Alimta at some point during their treatment," says Alex Strauss, Surviving Mesothelioma's Managing Editor.
To read the details of the study, including why mesothelioma patients may be particularly susceptible to eyelid swelling with pemetrexed, see Mesothelioma Drug Side Effect Relieved by Surgery now available on the Surviving Mesothelioma website.
Mangla, N et al, "Pemetred-Associated Eyelid Edema: Effective Treatment by Excision of Lymphedematous Eyelid Tissue", June 6, 2014, Ophthalmic Plastic & Reconstructive Surgery, Epub ahead of print, http://journals.lww.com/op-rs/Abstract/publishahead/Pemetrexed_Associated_Eyelid_Edema___Effective.99229.aspx
For nearly ten years, Surviving Mesothelioma has brought readers the most important and ground-breaking news on the causes, diagnosis and treatment of mesothelioma. All Surviving Mesothelioma news is gathered and reported directly from the peer-reviewed medical literature. Written for patients and their loved ones, Surviving Mesothelioma news helps families make more informed decisions.