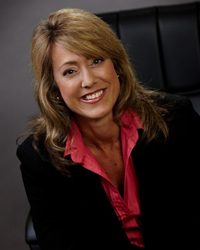 Monologues don't sell anything but pillows. We teach persuasion.
San Jose, CA (PRWEB) July 22, 2014
Sellers are under a lot of pressure to improve their performance. But while "performance" usually refers to numbers and quotas, this Saturday on CONNECT! Online Radio Show, sellers will get insights about improving their "performance" - the way they act.
This week's show will feature an interview with author and actress Julie Hansen. Hansen's experience in the entertainment industry gives her unique perspective about selling. Drawing from her experiences in acting, producing and other forms of media, Hansen will share her expertise and let listeners know how borrowing techniques from actors can improve every sales encounter. After all, according to Hansen, auditions and sales pitches aren't that different, and over the course of the hour, she will teach listeners how to become better storytellers in their sales presentations and how to get rid of mundane monologues.
Your program host, Deb Calvert, will conduct the interview with Hansen, incorporating questions submitted beforehand and live by listeners. The CONNECT! Online Radio Show for Selling Professionals is dedicated to helping sellers connect with buyers so they can cut out continuances, put an end to pending and stop stalling out.
To submit questions for Hansen and Calvert before the live broadcast, send an e-mail to deb(dot)calvert(at)peoplefirstps(dot)com. To join the live broadcast where listeners can submit live-time chat questions or call in to appear live on air, go to the show's website.
An archived version of this program will be available after it airs at the iTunes Store CONNECT1 or at the website listed above.
CONNECT! Online Radio for Selling Professionals is sponsored by People First Productivity Solutions, a sales training firm dedicated to building organizational strength by putting people first. Deb Calvert, founder and president of PFPS, formed the CONNECT! Community to support sellers at all stages of their selling careers.