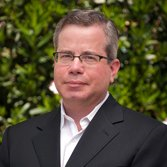 The strength of our core offering, Vendor Credit Recovery service, has enabled our company to continue to thrive over the years.
Santa Clara, CA and Harpenden, UK (PRWEB) June 16, 2014
JPD Financial, a business process outsourcing firm helping many of the world's largest companies better manage their cash and accounts payable, has achieved the milestone of 30 years of continuous service. JPD Financial's domestic and international growth continues to accelerate based on the strength of their unique Vendor Credit Recovery™ Service.
"When my father started this company 30 years ago, I could only imagine that we would someday reach this anniversary while serving such a large and impressive list of global clients," said John Doyle, Chief Executive Officer of JPD Financial. "The strength of our core offering, Vendor Credit Recovery service, has enabled our company to continue to thrive over the years."
JPD Financial was founded in 1984 by James Patrick Doyle. Prior to forming JPD Financial, Mr. Doyle served in controllership roles in Fortune 500 companies. It was through this experience that he identified an opportunity to help large companies better manage the recovery of outstanding credits from their suppliers' accounts receivable.
With advances in technology and the adoption of automated systems, the market for recovery services has evolved. Customers of JPD Financial expect state-of-the-art IT systems as part and parcel of the Vendor Credit Recovery service.
"Our continued investment in systems, audit tools and network infrastructure has allowed us to evolve and quickly adapt to the ever changing requirements of our client's ERP and financial reporting tools," said Dennis Donahue, President and COO of JPD Financial. "Our international growth demonstrates that our approach to service delivery is working. Not only are we attracting large new customers but more importantly, our existing clients find that renewing a contract with us is an easy, clear-cut decision."
About JPD Financial
For 30 years, JPD Financial has worked behind the scenes on behalf of Fortune 1000 clients to research and uncover funds that would otherwise be lost in today's automated systems and written off due to accounting miscommunications. They work with their clients' suppliers to research credits, overpayments, and misapplied or duplicate payments that appear on their records, but which may not appear on the standard statements their clients receive. JPD Financial is headquartered in Santa Clara, California with a European office in Harpenden, UK to service its global client base. JPD Financial's client base includes most major vertical industries such as healthcare, telecommunications, energy, consumer goods and manufacturing. For more information, visit http://www.jpdfinancial.com.
###
Vendor Credit Recovery is a registered trademark of JPD Financial Services, Inc.