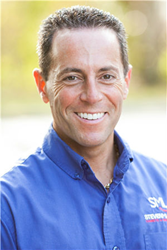 They are virtually invisible. They are comfortable to wear.
Boca Raton, Florida (PRWEB) June 17, 2014
Dr. Steven M. London is proud to announce that he is now an Elite Preferred Provider of Invisalign in Boca Raton, FL. This is the highest level of experience and expertise with Invisalign.
Dr. Steven M. London is a graduate of Baltimore College of Dental Surgery in 1993. Before studying dental surgery, he went to SUNY Binghamton. For more than 2 decades, he has resided in Boca Raton, Florida. He treats a lot of patients from various nearby places such as Wellington, Coral Springs, West Palm Beach, Parkland, Boynton Beach, and Delray Beach.
What Is Invisalign
Invisalign makes use of a series of clear, customized aligners in order to straighten the teeth of patients. Many dentists and orthodontists in the United States utilize Invisalign in order to treat orthodontic cases.
Benefits of Invisalign
They are virtually invisible. They are comfortable to wear. The aligners are made from a special plastic that has smooth, rounded edges so they won't irritate your mouth and tissues like traditional braces often can.
Invisalign can be removed when you eat and brush, so you can eat what you want during treatment. It is also much more convenient and sanitary than braces, because you can brush and floss your teeth normally.
About Dr. London
Since Dr. Steven M. London started practicing dentistry, he has participated in various education programs, completing more than 1000 hours, to make sure that patients obtain the most advanced and comprehensive dental care. In addition to his accomplishment this year, Dr. Steven M. London was chosen by Top Dentist Magazine as the Top Dentist in 2009, 2008 and 2003. Furthermore, Dr. Steven M. London was chosen as the 2010 Best of Boca. He held a position as an adjunct professor at NOVA Southeastern Dental School. He is also currently an examiner for the Florida Dental Board Exam.
Start With A Consultation!
For more details with regard to the Invisalign services provided by Dr. Steven M. London, please visit his website at http://stevenlondondds.com/. Dr. Steven M. London is revered as one of the premier and leading providers of Invisalign in Palm Beach County, Florida. For people who are in need of a professional dentist, who offers excellent dental care near Boca Raton, Florida, then Dr. Steven M. London is willing to help. He will diagnose your case, discuss your treatment options, and help you decide the best fit.