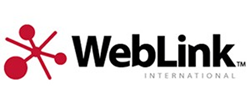 INDIANAPOLIS (PRWEB) June 16, 2014
The days of relying exclusively on membership dues to grow your organization are long gone. The income is often necessary to help support member services during these economic times and, more importantly, it can provide member benefits not found elsewhere.
Non-dues revenue can encompass many revenue streams including, but not limited to, Internet advertising, sponsorships and merchandise. Often these streams allow a valuable service or product for members, while providing your association additional income.
Justin Greenwalt, Business Development Manager at WebLink International, has worked with more than 100 associations to implement successful non-dues revenue programs. During this webinar, he will share his expertise on how to add to your organization's bottom line while also engaging, retaining and attracting more members.
In this webinar you'll learn how to:

Get started with a strategy and plan that is easy to execute, even with limited time and resources.
Create a program that members value because it gives them additional exposure and business referrals.
Set up your program so that it becomes an ongoing and growing revenue stream year after year.
During the webinar, attendees will gain a better understanding of the potential of non-dues revenue and have the opportunity to ask follow-up questions. Additionally, a free copy of the presentation slide deck and recording will be sent to all attendees.
Don't miss it - reserve your spot now.
Date: Wednesday, June 18th
Time: 2:00-3:00 p.m. Eastern Time
About WebLink International
Founded in 1996, WebLink International is the provider of WebLink Connect, the insightful, innovative and easy-to-use association management software. Backed by dedicated customer support and unparalleled industry expertise, WebLink empowers hundreds of trade and professional associations and more than 500,000 small and medium businesses to help them acquire and retain more customers. WebLink International is headquartered in Indianapolis, Indiana. For the latest, follow @WebLink on Twitter, follow WebLink International on LinkedIn or visit weblinkinternational.com.