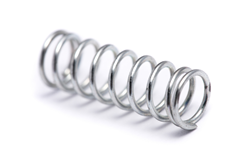 Vehicle manufacturers have an obligation to do the right thing when one of their products are found to be defective. This is especially true when the defects proves to be dangerous to consumers.
Denver, CO (PRWEB) June 26, 2014
On April 9, 2014, Toyota Motor Sales recently issued a Recall Notice for a defective seat rail spring for Model Year 2006-2010 Yaris Hatchbacks, Model Year 2007-2010 Yaris Sedans, and Model Year 2008-2010 Scion xD vehicles. This recall affects about 470,000 owners of these vehicles. According to Toyota, the spring that helps to lock the seat into place has a defect, which could result in the front seats failing to lock in place if there is a crash.
When Toyota issued their Notice, it claimed to be unaware of any injuries due to the seat spring defect. According to Denver lawyer Randal Kelly: "We have heard a different story. We have clients where a driver's seat allegedly came forward on its rails at collision velocity, and they were driven into the dash assembly of their Scion xD, suffering head trauma and a severely fractured femur and wrist. Others have alleged that their injuries were made worse due to this defect"
This is one of many recent recalls by Toyota for defective design or manufacture. In May 2014, Toyota recalled its Sienna Minivans because the spare tire can be separated from the vehicle in cold weather climates. The Yaris was also involved in another recall involving the spiral cable assembly, because of defective electrical connections that could cause the airbag not to deploy in a collision. This recall involved more than 1.3 million vehicles.
In March of 2014 The Washington Post reported Toyota had announced they reached an agreement with the State of New York involving its sticking accelerator defect, that Toyota failed to acknowledge long after they had become aware of the hazard. This agreement cost Toyota $1.2 billion in fines and penalties for its conduct related to the defect. As part of the agreement, Toyota was allowed to defer further prosecution.
The case is U.S. v. Toyota Motor Corp, U.S. District Court, Southern District of New York, No. 14-cr-00186
In 2013, the prestigious national rating service, Consumer Reports, downgraded Toyota's best selling vehicles due to safety concerns. The models which were downgraded included the Camry, RAV-4, and Prius V.
According to Mr. Kelly: "Who would have imagined that Toyota would become a victim of its' own success? For decades, consumers were drawn to the Toyota brand due to its reputation for quality and reliability. We are concerned by these defects and the impact they potentially have on consumer safety."
How long has Toyota really known about this latest potentially lethal defect? The Kelly Law Firm, LLC of Denver, Colorado wants to speak to anyone who feels the defect in manufacturing caused them an injury they would not have otherwise sustained. Consumers can call (888) 396-7109 with details pertaining to their situation.
If you or anyone you know has been injured in a crash involving these Yaris Hatchback, Yaris Sedan, or Scion xD vehicles, please visit the firm's website. According to Mr. Kelly: "The best way to help ensure safety for all consumers is to hold accountable a manufacturer accountable for its defective products. More importantly, manufacturers should be held accountable to timely disclose the true facts relating to their dangerous product defects."