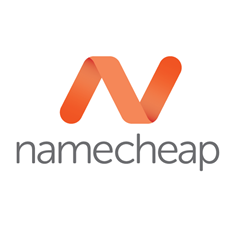 New York, NY (PRWEB) June 16, 2014
Namecheap, a leading ICANN-accredited domain registrar and web host, announces the launch of their new Business Package this week.
Namecheap's new Business Package is designed to serve the needs of the e-commerce community by providing a quick and affordable way for any business to establish a professional online presence. With the Business Package, customers receive a one-year .biz internet domain name registration and one-year Business email plan for the unprecedented low price of $1.99.
The .biz domain extension was developed specifically for business use. The .biz extension is an excellent branding tool for any business website because internet users associate "biz" with business and immediately understand the site's purpose. Many companies select .biz because it conveys a sense of professionalism to the public.
Clients are more likely to find their preferred domain names available with .biz than with .com, because .biz is used less frequently.
Namecheap's Business email plan was also developed for business use. It offers Active Sync and Outlook support that lets users manage email, calendars and tasks on any device. It provides private cloud storage and spam protection, as well as 10 aliases per mailbox and other features.
Business Package promotional pricing is valid for the first year only. Renewals of domain registrations and email plans will be available at standard rates. The offer price is valid for new registrations only, while supplies last, and the offer is limited to one per business or household.
About Namecheap
Namecheap is a Los Angeles-based ICANN-accredited domain registrar, founded in 2000 by CEO Richard Kirkendall. With over three million domains under management and over one million direct customers, Namecheap is one of the top domain registrars and web hosting providers in the world. For more information, visit http://www.namecheap.com.