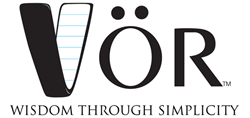 Tucson, AZ (PRWEB) June 16, 2014
MXRZ announced today the release of two algebra apps in its series of searchable step-by-step example databases. With the implementation of the new Common Core State Standards and the testing occurring within the next year, students need access to out-of-school materials that provide them with insight to further questions they may have.
Vör Algebra I and Vör Algebra II aim to provide students and families with a low cost option for math help. With the rising prices of tutoring and the time involved in securing adequate assistance, MXRZ put together an example database for students to access anytime and anywhere. The example databases are aligned to the Common Core State Standards for Algebra 1 and Algebra 2. Each course is $0.99 with availability on iOS and Android operating systems.
The databases are searchable by the Common Core strand, problem, or concept so our examples can be found quickly. Each step-by-step solution provides color-coded, in-depth explanations of each individual problem and the preceding concepts necessary for total understanding.
MXRZ is comprised of students, coaches, teachers, and tutors. We have a collective, collaborative approach that highlights the years of experience each individual brings in the field addressing the problems all students have regarding math. Our work with students has led us to understand the intricacies as it takes place outside the regular education setting.
Ryan Maish, Founder of MXRZ, realized while tutoring student-athletes that there was a need for a non-subscription based app that showed step by step algebraic solutions whenever the student-athletes needed them. At 1 AM it is difficult to find a tutoring service available and search engines can be difficult to find multiple examples of step by step solutions. The key is to show the step by step process, not simply an answer. By showing the process, we hope that we can help parents that have taken algebra in the past and forgotten some steps to assist their children. Once it has been downloaded to a student's device, we do not require data services. This is a key component in achieving success no matter the learning environment.
More subjects are on the way, as well as additional algebra examples in future updates. For additional information on Vör Algebra apps, visit http://www.wisdomofvor.com, or contact Ryan Maish at (520) 261-7179.