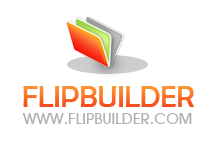 (PRWEB) June 17, 2014
Today Hong-Kong based digital publishing software company FlipBuilder announced its latest update to its professional eCommerce product, Flip PDF Professional, a commercial version of its popular page flip magazine software.
Flip PDF Professional is available from Flipbuilder, and has proved popular for its interactive, fun style. The software has been designed to a great product catalog maker to make catalog building easier than ever, with over ten templates and eighty design settings coming straight out of the box.
Page flip magazine created by the Flip PDF Professional is usable across multiple operating systems and devices, including iPads and iPhones, Android systems and Windows, making it a solid choice for online merchants seeking to reach out to customers on all systems.
In the latest update to Flip PDF Professional, the shopping cart feature has been upgraded to support direct payment via PayPal. This is good news for eCommerce users, who will now be able to remove another step between their customers adding goods to their shopping cart and purchasing their order.
Flip PDF Professional is the latest in a long line of products from the company offering professional digital publishing solutions. The company has long been at the vanguard of online digital magazine publishing, and is now working towards making traditional, static online catalogs a more fun, interactive experience for customers.
About FlipBuilder
FlipBuilder is an innovative, professional digital publishing platform which provides solutions in converting static PDF files into fully-realized, animated online flipbooks, complete with animations and other graphics. For more information, visit the company's website http://www.flipbuilder.com.