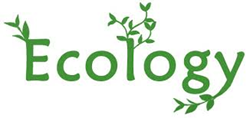 Ecology @ EurekaMag.com
Mannheim, Germany (PRWEB) June 17, 2014
EurekaMag.com has newly published 7,730 ecological studies covering processes influencing the distribution and abundance of biological organisms, their interactions, and the interactions between them and the modification of the physical environment. While the site's research category covers all ecological studies, the Life, Earth & Health Sciences Research Section 32 contains 183 previously unpublished articles focusing on the analysis and synthesis of ecological studies.
The Life, Earth & Health Sciences Research Chapter 31045 presents a wide range of ecological studies with a number of entries analysing the productivity and sustainability of various ecosystems in a changing environment. It features newly published abstracts on the role of fire in Mediterranean-type ecosystems, global change and Arctic terrestrial ecosystems, the productivity and sustainability of Southern forest ecosystems in a changing environment, ecological affinity changes in a Sudano-Sahelian rodent community after slash-and-burn farming, ecological agriculture within a densely populated area in China, ecological analyses of Ohio farms under long-term sustainable management, ecological analysis of traditional agroforest and tropical forest in the foothills of Indian eastern Himalaya vegetation, and on ecological and environmental impact of changes in relation to livestock farming.
The most significant and most read ecological studies at EurekaMag.com include biological and ecological studies of Heliothis, biological and ecological studies on the salamander, advancing urban ecological studies as suggested by results from the Baltimore Ecosystem Study, biological and ecological studies on the pistachio bark beetle under field condition in Syria, oceanic islands as model systems for ecological studies, biological and ecological studies on the parasites of Unaspis yanonensis Kuwana in Japan, and on main joint trends in geological and ecological studies.
Established in 1998, EurekaMag.com is a publisher of references in biology, in the applied life sciences agriculture, horticulture and forestry, in the earth sciences, in the environmental sciences, and in the health sciences. The site currently contains a total of 36.9 million bibliographic references and 20.8 million abstracts from as early as 1703.
The site also features expert literature searches on user-requested biological, geographical and health subjects, a mobile version for smartphones and frequently updated accounts at Twitter, Facebook, LinkedIn and Google+.