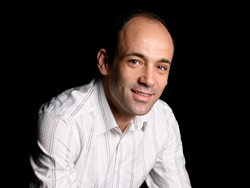 HostingCon attracts attendees from all areas of the hosting and cloud industry from start-ups to global giants.
London (PRWEB UK) 16 June 2014
Lunacloud's CEO, António Ferreira, was invited to participate in HostingCon, an annual, 'must-attend' event for a broad range of hosting and cloud professionals of every level, which will take place in Miami Beach, Florida, on the 16th to 18 June.
António will include a panel of service providers representing a combination of regional and international companies and a variety of global markets will address international issues facing the hosting business. This discussion panel will be held on the event's first day, 16th June, 2:15pm to 3:00pm.
Panelists will discuss how matters of culture and appetites for specific technologies or traits vary across markets. They will examine how geography and jurisdiction impact requirements for data privacy and data sovereignty, and they will touch on challenges faced by global organizations expanding across international borders as well as regional players serving local markets and how those purposes intersect.
This session will be particularly valuable for service providers considering doing business internationally and for vendors looking to sell to or through hosts in multiple markets.
HostingCon attracts attendees from all areas of the hosting and cloud industry from start-ups to global giants. Attendees include key decision makers from hosting providers, cloud providers, managed service providers, hardware/software vendors, value added resellers and ISVs who make the Internet work.
Want to meet up?
If you would like to arrange a meeting with António Ferreira @cyberamcf at HostingCon, please contact info(at)lunacloud(dot)com.
About Lunacloud
Founded in 2011 by industry experts Antonio Miguel Ferreira and Charles Nasser, Lunacloud is the latest pay-as-you-go Cloud infrastructure services provider available to tech-savvy SMEs and start-ups as well as individual developers in the Europe.
Lunacloud is a pure-play cloud services provider focusing on delivering reliable, elastic and low cost cloud infrastructure (IaaS) and platform (PaaS) services, on which you can run your operating systems and applications, deploy your code or store your data. Lunacloud provides Cloud Servers, Cloud Storage and Cloud Jelastic services.
Lunacloud has offices in the UK, Portugal, France, Spain and Russia providing local support in English, Portuguese, French, Spanish and Russian and will be expanding to other non-European countries in 2014, such as Colombia.
For more information
http://www.lunacloud.com
Email: press(at)lunacloud(dot)com