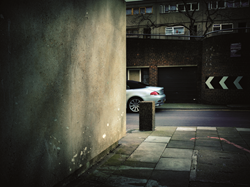 Trackstar, is the only approved provider of Stolen Vehicle Tracking products and services to BMW UK.
(PRWEB UK) 17 June 2014
This extension follows 6 years of successful partnership working with BMW UK and their dealer network to develop the BMW Trackstar programme.
John Lawrence, Managing Director Trackstar stated: "We have continued to invest in the programme and have introduced new functionality with plans to launch further new features in the next 12 months. I am delighted that BMW UK values our partnership and has decided to extend our contract to enable their customers to experience the benefits of our investment in product features for many years to come."
Recent developments in Trackstar Stolen Vehicle Tracking include the forthcoming launch of the Trackstar Advance system in addition to a customer interface which provides online access to location and mileage journey data. Trackstar see current and future investment in the technology behind the programme increasing customer appeal, in addition to their core responsibility to support customers in the event of a vehicle theft.
Nick Jones, Technical Accessories Manager, BMW Group UK commented: "After so much work has been invested by both the Trackstar team and BMW UK, I am pleased that the partnership has been extended to enable us to build on the foundation that we have created in recent years."
Trackstar, part of the Trafficmaster Teletrac group, is the only approved provider of Stolen Vehicle Tracking products and services to BMW UK. The Trackstar Stolen Vehicle Tracking unit will continue to be the sole system technically tested and approved by BMW UK for distribution through their Dealer network.
The decision was based on strict criteria, ensuring that BMW UK provide the best Stolen Vehicle Tracking option to their customers and appoint a partner capable of meeting the high standards of service and support required by BMW UK, its Dealer network and customers.

For further information on this and other Trafficmaster vehicle management solutions, visit http://www.trackstar.co.uk or http://www.trafficmaster.co.uk
Media information:
Karen Sutton, Marketing Manager
E: ksutton(at)teletrac(dot)com
About Trackstar
Already proven and trusted by prestige motor manufacturers such as BMW, Jaguar and Land Rover , Trackstar provide a Thatcham approved stolen vehicle tracking solution which is monitored 24 hours a day in the Trafficmaster Control Centre. Trackstar was recently a supplier of stolen vehicle tracking services to the London 2012 Games (Olympic Venues). Stolen vehicles automatically alert the Trafficmaster emergency desk operators who then monitor them remotely and inform the police of their whereabouts for fast and efficient recovery.
Trackstar is headquartered at Trafficmaster Ltd in Cranfield, Bedfordshire. For additional information, visit http://www.trackstar.co.uk , call 0845 604 5433, or contact us via email at: trackstarsupport(at)trafficmaster(dot)co(dot)uk.
About Teletrac® and Trafficmaster®
Teletrac is the parent of the Trafficmaster family. Already proven and trusted by more than 20,000 fleets of all sizes and tracking more than 200,000 vehicles in 75 countries, Teletrac saves fleet owners time, money, and reduces their carbon footprint. Teletrac customers report up to 30% lower fuel usage, an average of 15% less driver overtime, 12% higher productivity and less unauthorised vehicle use.
Trafficmaster maintains a unique network of traffic monitoring sensors, generating high quality real-time traffic information on the UK motorway and trunk roads. Live traffic information is provided to customers via RDSTMC, premium rate telephone services, the internet and various data feeds.
Teletrac provides, Fleet Director, their fleet management solution in the UK, which combines all of Trafficmaster's intelligent technology to help businesses become more efficient and productive, whilst reducing the environmental impact of driving.
For further information, visit http://www.trafficmaster.co.uk or http://www.teletrac.co.uk.